Another Successful Year Achieving Our Mutual Goal
Did you know that over 500,000 jobs were posted across the GradLeaders platform last year by 300,000 employers plus another 1,000,000 jobs were available to students at our partner schools through our career network? And more than 1,000,000 students used GradLeaders again in 2018 to search those jobs, schedule appointments, sign up for events, take career assessments, and get found by employers who performed more than 40,000 job-seeker profile and resume searches for their next hires. All-in-all, it was another successful year where we once again achieved our 1 mutual goal alongside our 500+ school and employer partners…. to help connect students to their dream jobs!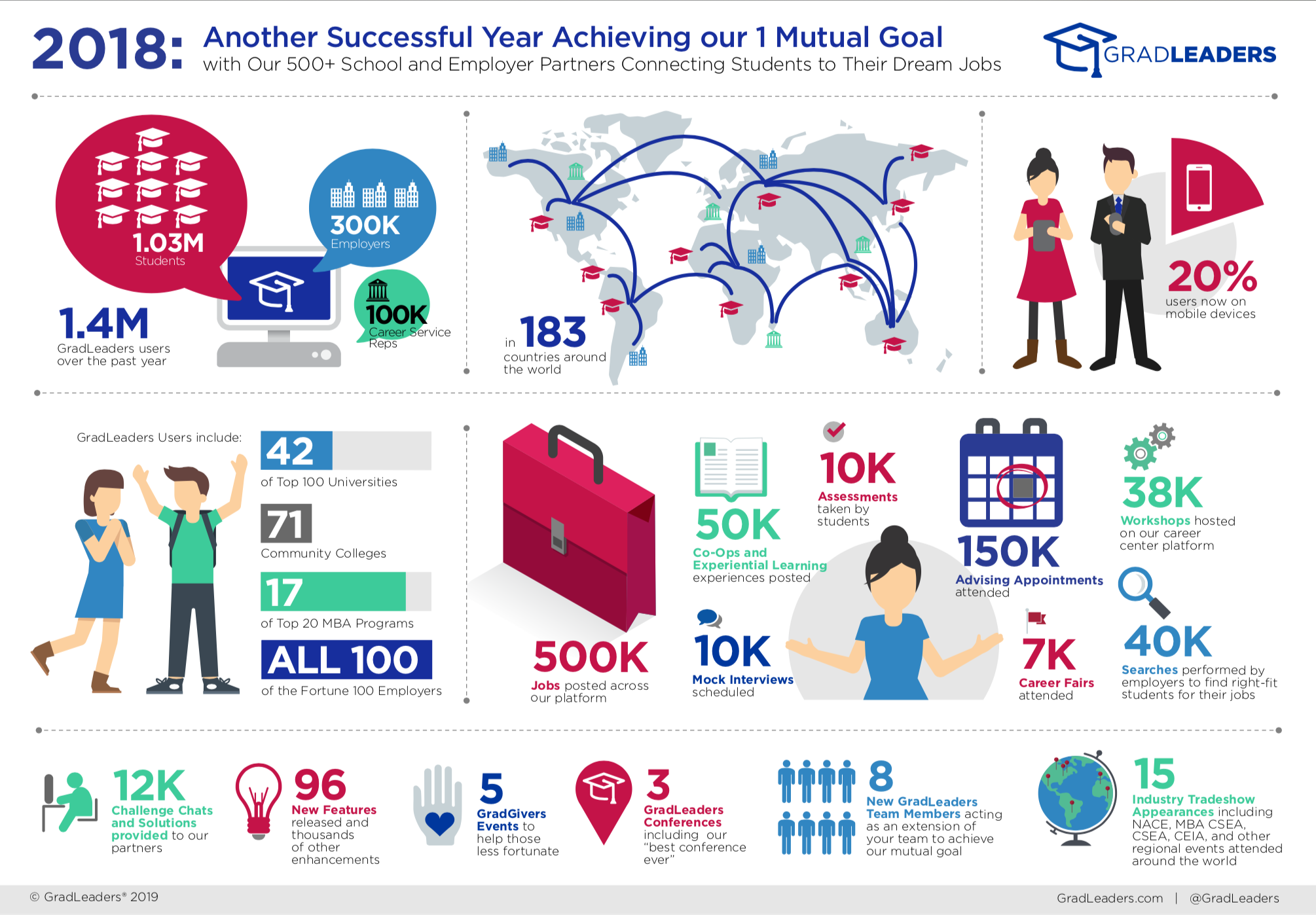 Download Our "Year in Review" Infographic to Learn More
Employers: Looking to hire more right-fit students in 2019? Contact us to find out how GradLeaders can improve your recruitment process. 
Career Centers: Looking to create more meaningful connections between YOUR students and YOUR employers in 2019? Contact us to find out we can help your students find their dream jobs! 
To enable comments sign up for a Disqus account and enter your Disqus shortname in the Articulate node settings.