Additional School-Branded UI Enhancements to Help Career Centers Get the Credit They Deserve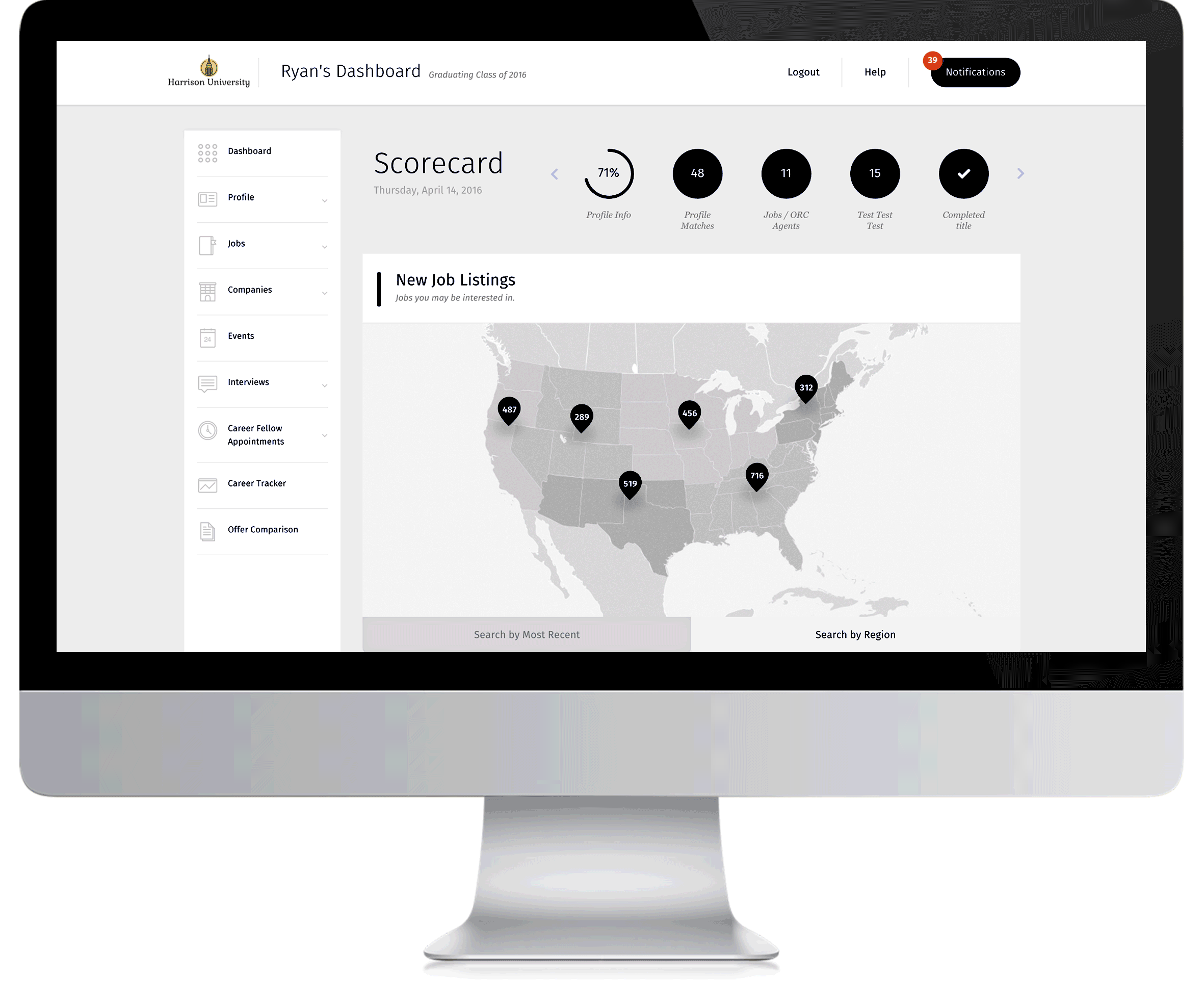 At GradLeaders, we think of ourselves as more than a career services management software provider, we're partners with schools offering services and best practices to achieve our mutual goal to help your students find their dream jobs. And though we want to help you help your students, we want to give you all the credit. That's why GradLeaders Career Center is always branded to your school or office. It's your system. Built for your processes.
We've just released two additional user interface enhancements to reinforce this, so that every student engaging with your career center knows that it's your services that helped them find their dream job (not some technology vendor). When they become happy alumni with successful careers, we want those potential donors to remember that you helped them get there!
The first new feature is our new school-branded mobile app icons. Now, when a student logs into your career center from a mobile device they can quickly add the responsive app to their home screen so they can quickly access it again later with the click of a button. Best part, this icon can be branded to your school, program, or career center!
We're also launching new login screen backgrounds that can include photos from your around your campus or inside your career center. Highlight real places, real stories, or real people that you've helped. Plus the login backgrounds can be different for every student program, campus or class year as well as unique images for employers or career center staff.
Similarly, the platform itself can also be branded to each user group. Create unique experiences customized and branded to each of your constituents. Use different logos for students vs. alumni or different campuses or programs. Update screen messages and automated system notifications for each audience. Customize menus and dashboards to highlight the most important steps in the career development process according to your plan. And utilize 90+ term replacements to automatically replace terminology universally across the platform (i.e. if you call "advising" "coaching" then everywhere that word appears in our robust 795 page system will automatically say "coaching" instead).
These two new features (mobile app icons and login background images), paired with existing functionality (logos, colors, messaging, dashboards, and term replacements), are just a few ways we stand by our motto to give you the credit you deserve for helping your students live happier lives. To take advantage of these features and help more of your students find their dream jobs, contact us today.
To enable comments sign up for a Disqus account and enter your Disqus shortname in the Articulate node settings.