Class of 2012 resume book release dates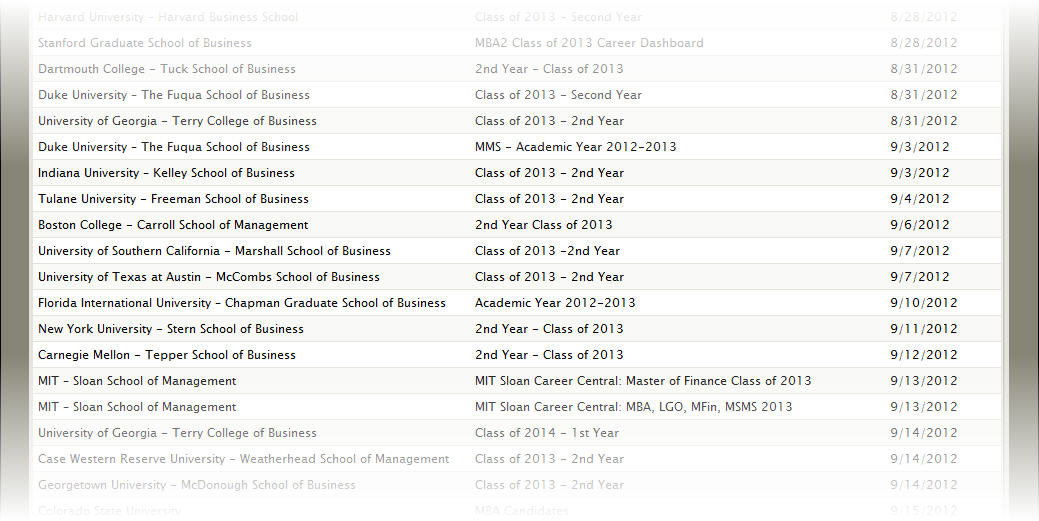 The new resume books for the graduating class of 2012 MBA students start releasing this month! But don't wait until they are available to order access. It could take up to 48 hours to get approved by the school. Pre-order now and start searching the database the moment the resumes are released to employers. Just click on the school below to get started:
To enable comments sign up for a Disqus account and enter your Disqus shortname in the Articulate node settings.