GradLeaders Partners with uConnect to Help Schools Showcase the Value of the Education They Provide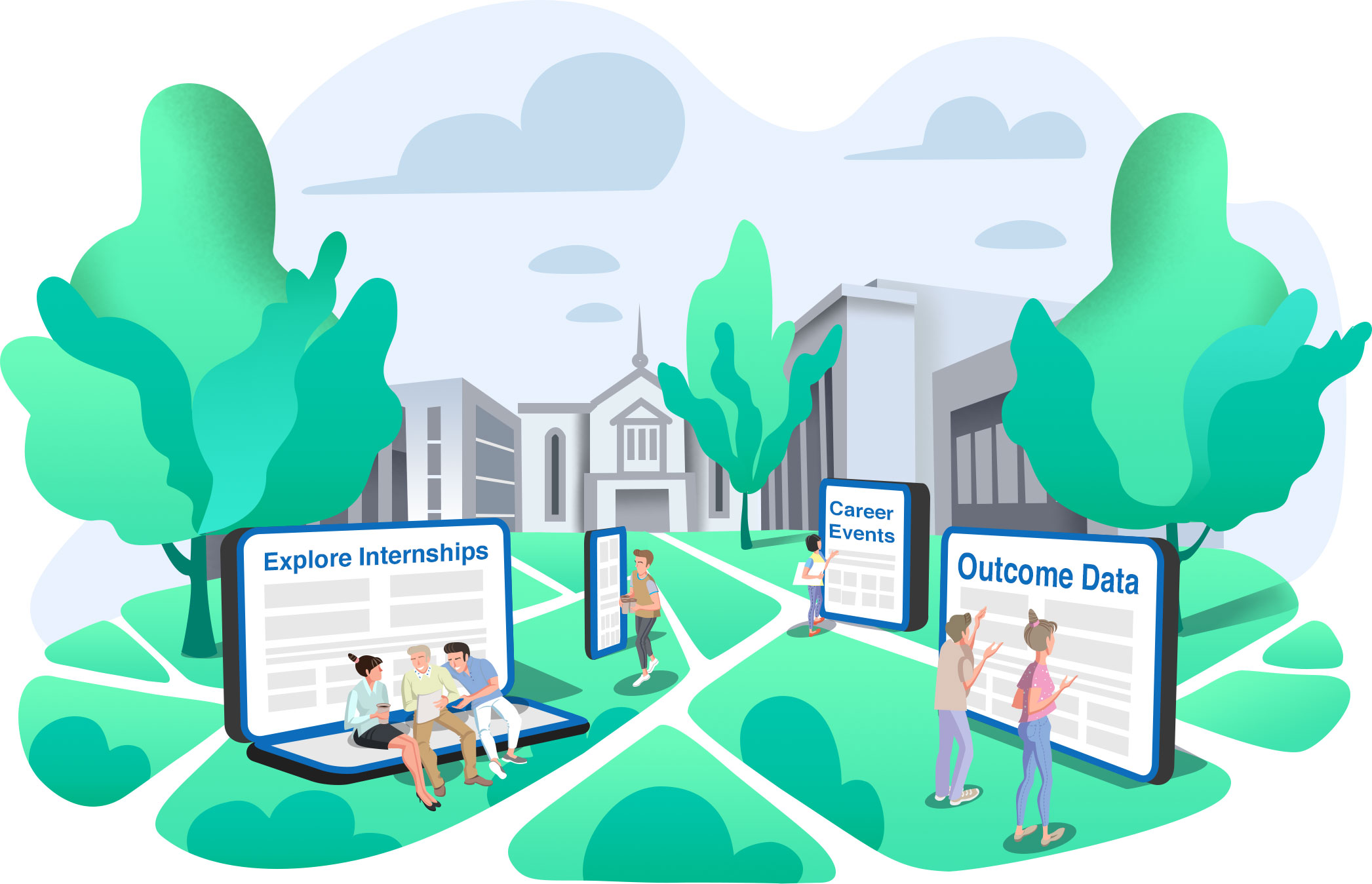 GradLeaders, a career services and campus recruiting platform that partners with schools to help their students find their dream jobs, has entered into an strategic  partnership with uConnect, a career services marketing platform. uConnect's marketing platform helps schools organize and curate career services resources, data and information to encourage enrollment, persistence and guide all students along career-driven pathways. Together they will help colleges and universities around the world highlight student outcome data to prove the 'Return on Education' and to inform enrollment and persistence for current and future students.
"At GradLeaders, we're more than just a career services management software provider," said Ryan Pratt, Vice President of Marketing and Research at GradLeaders. "We're also an extension of their office. We truly are partners with the career center, an addition to their employer relations team, helping them to prove the value of the education their institution provides. That's why we're so excited about this new partnership with uConnect as it offers schools a way to effortlessly showcase the work of career services and highlight their first-destination and employment outcomes data, gathered through our technology, to prospective students, parents, media, and the general public."
uConnect is a higher education marketing platform that makes it easy for schools to dynamically promote the employer, internship, job and career outcomes data that is already stored in the GradLeaders platform. Using GradLeaders APIs and uConnect's white-labeled public-facing platform, career centers and admissions offices can leverage these real-time data points to help current students and prospective students make more informed decisions about their career pathways. Because uConnect is able to surface career data and make it more visible and accessible for all campus stakeholders, faculty, staff and counselors can easily leverage this critical information to better support students in their daily interactions.
"The content, data and information that lives in GradLeaders can have a massive impact on career readiness and student outcomes, but it can play as big a role in admissions and enrollment process," said David Kozhuk, Founder of uConnect. "In the largest study of enrolled students, 86% of recently enrolled students said that 'career advancement' was the critical factor in their decision to enroll. We're excited to help schools leverage their career data and highlight potential career pathways for students to help differentiate their programs while helping students make more informed decisions.   
Schools already utilizing GradLeaders Career Center and uConnect can take advantage of this new technology partnership today! Other institutions interested in embedding their school's career content and outcome data into their marketing to both current and prospective students efforts can learn more at gradleaders.com/uConnect.
About GradLeaders:
GradLeaders is the result of a merger between two student recruitment and career services technology providers, MBA Focus and CSO Research. Combined over the last 30 years, we have helped connect over 26,500,000 students from more than 1,000 career centers to their dream jobs at more than 100,000 companies around the world. Our exclusive school partnerships, extensive campus recruiting network, and industry-leading software solutions, make us the number-one choice of schools seeking to increase employment outcomes and companies seeking right-fit student talent to join their team.
About uConnect:
uConnect's higher education marketing platform helps schools leverage the career resources, data and information they have on campus to differentiate their programs and help students make more informed, and career-driven, decisions from enrollment through completion. Our mission is to help colleges and universities align the pursuit of higher education to meaningful career pathways and professional outcomes.
To enable comments sign up for a Disqus account and enter your Disqus shortname in the Articulate node settings.