International school partners list continues to grow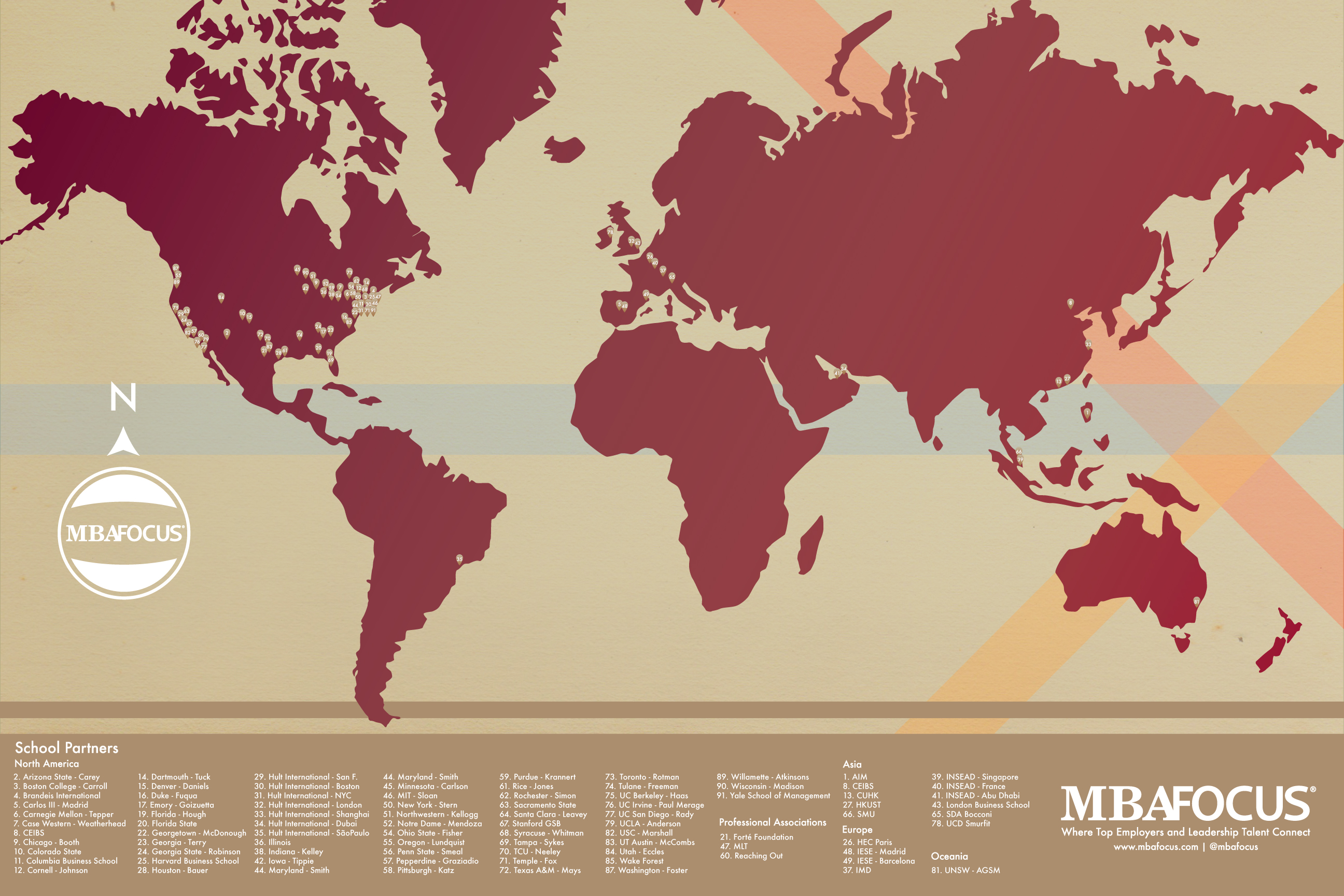 MBA Focus is proud to provide the most comprehensive network of MBA talent to our corporate partners. With an increasingly interconnected world economy, employers are seeking global talent with diversified experience to fill their pipelines. More and more, recruiters are searching for candidates with foreign language skills, international experience, work authorizations, and a willingness to travel. Our corporate partners have always had access to international b-school candidates, but MBA Focus's network has recently grown to include even more schools from around the world. As we continue to expand our international presence, employers can further connect with globally diverse candidates from the world's leading business schools. Our talent pool is continuously developing as we partner with more international MBA programs, providing more opportunities for employers to discover skilled individuals through effective matching. Our international partners include:
AGSM; Asian Institute of Management; China Europe International Business School (CEIBS); Hult International Business School; IESE Business School; IMD; INSEAD; London Business School; Rotterdam; SDA Bocconi School of Management; Singapore Management University; The Chinese University of Hong Kong (CUHK) Business School; HKUST Business School; University College Dublin, Michael Smurfit Graduate Business School; Universidad Carlos III de Madrid.
We look forward to our continued expansion and the additional opportunities it will provide for employers to discover MBA talent from around the world. For more information the skills employers are looking for in candidates, make sure to check out our 2013 Employer Demand Analysis Report.
To enable comments sign up for a Disqus account and enter your Disqus shortname in the Articulate node settings.