MBA resume book release dates for 2012-2013 MBA recruiting season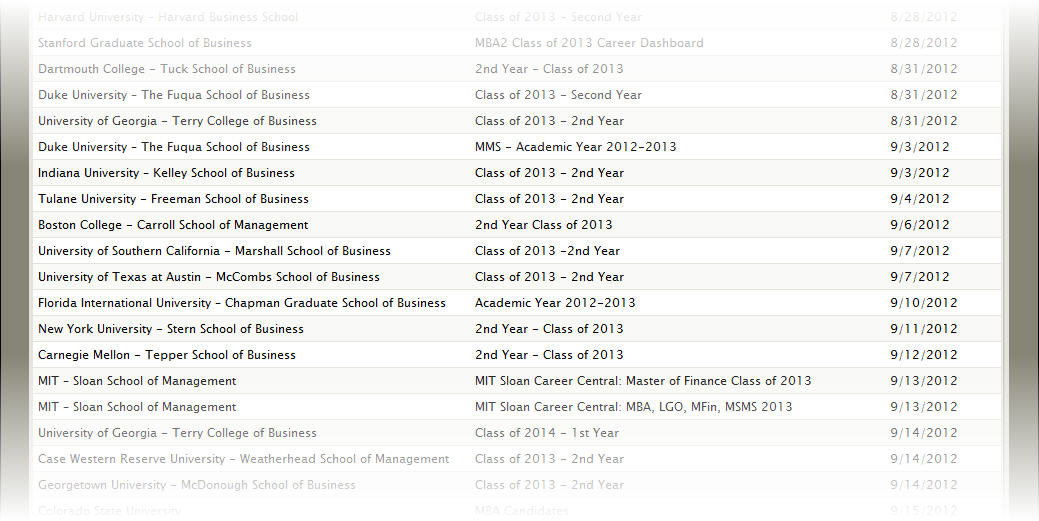 The new class of 2013 & 2014 MBA resume books, containing CVs and career profiles for thousands of graduating and first-year MBA students at the world's top graduate business schools, are now available to recruiters for pre-ordering! Pre-ordering ensures you get access to the students the moment the resume books release to employers. Here are the projected release dates for the following schools (in chronological order):
These are projected release dates. Release dates are subject to change. Access is subject to school approval. Approvals can take up to 48 hours. Pre-ordering resume books expedites the approval process. Go here for a full list of schools.
Did you know you can search a comprehensive database of all 70+ schools? Learn how you can save time and find top talent faster.
To enable comments sign up for a Disqus account and enter your Disqus shortname in the Articulate node settings.