New Email Marketing Platform with Analytics is Coming in March!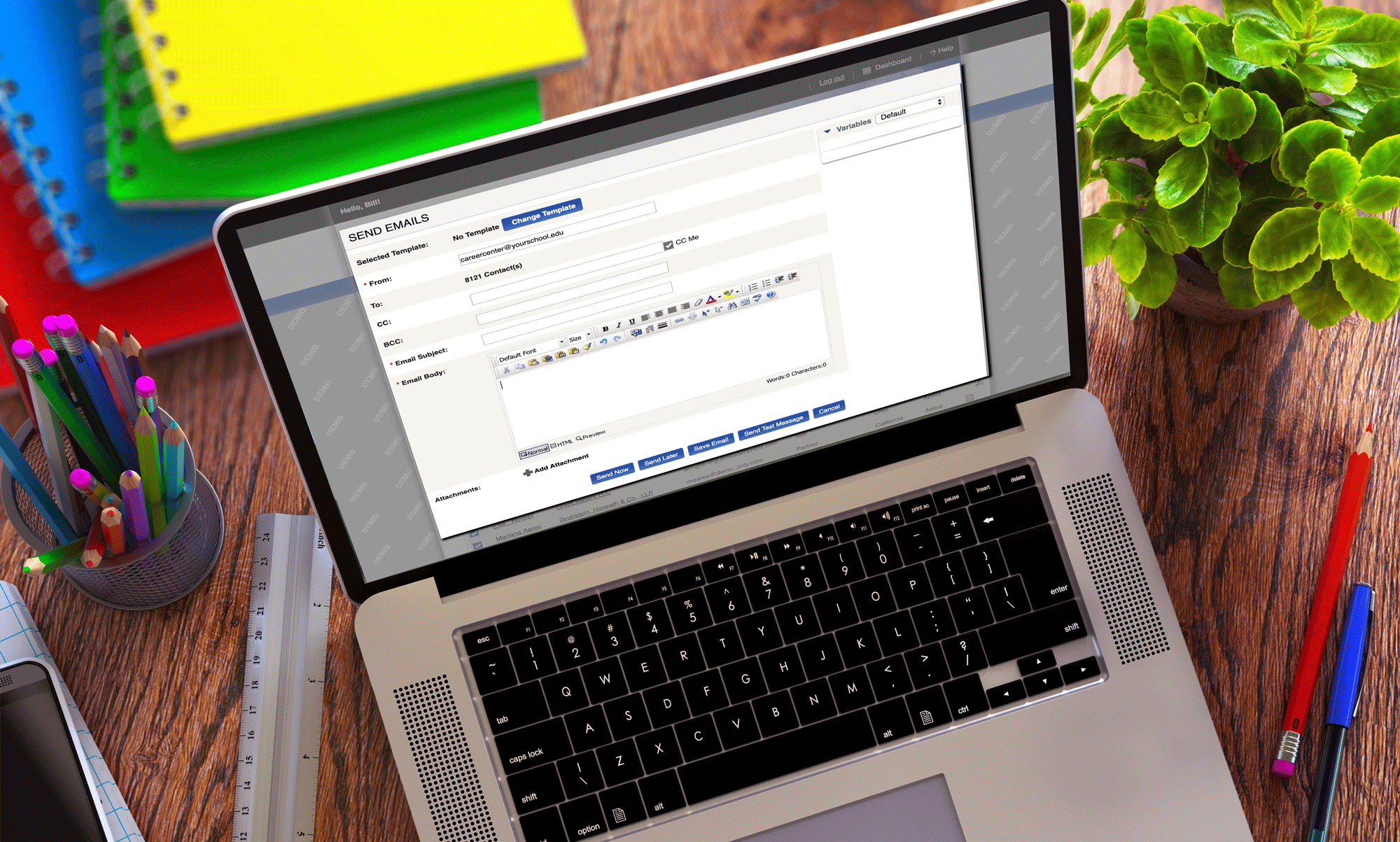 We're excited to announce that development of phase 2 of our completely redesigned email marketing platform within GradLeaders Career Center is complete! The March 2019 release will include numerous enhancements that will give career center admin users the ability to send highly-personalized and targeted mass emails right within GradLeaders Career Center then quickly pull insightful engagement reports on email deliverability, opens, click-throughs, and more.
---
New Features Coming Soon: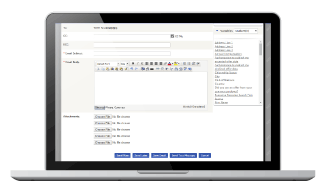 Email Composition Tools: All-new email send functionality for both individual 1-to-1 emails or mass emails sent to students, recruiters and staff within every module of the platform including Events, Workshops, Advising, Co-Op, etc.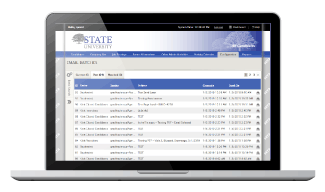 Email Analytics & Reporting: View reports on individual or mass email statuses, deliverability rates, opens, and click-throughs including views of specific attachments. 
IMPORTANT NOTE: Analytics may not be immediately available. In order to ensure email deliverability rates remain unaffected our new email servers must "warm up." You may see updates to the email composition tool before analytics begin to appear. Analytics for emails should appear by end of March.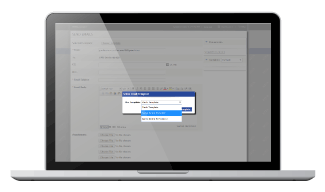 Email Templates: Make it easy to quickly send messages about recurring topics or start with pre-designed email formats.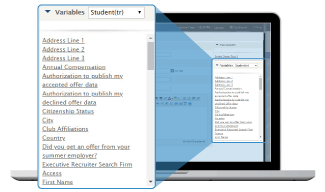 Additional Variables: Go beyond the standard default email variables (first name, last name, class year, etc.) to now utilize an unlimited number of variables on your existing forms/surveys in each entity/module.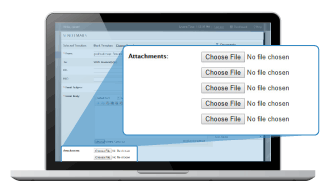 Additional Attachments: Quickly attach up to five documents already saved in your Resource Library and send multiple attachments with ease as embedded links within the body of the email message.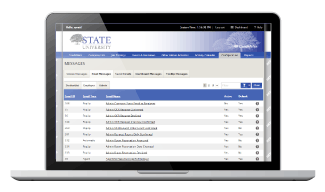 Automated System Email Enhancements: Take advantage of similar updates to the automated system email messages (i.e. approval emails, job search agents, waitlist notifications, reminders, etc.).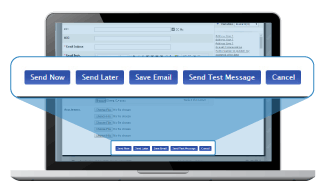 Send Later: Delay sends or schedule emails to be sent later in the day, week, month or year.
Save Emails: Write emails in advance and save them to send or schedule at a later date.
Send Test Messages: Preview emails in your inbox by sending tests to yourself, other colleagues or external email addresses.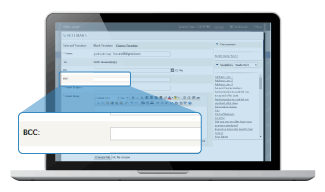 Blind Carbon Copy (BCC): Send copies of emails via the existing CC functionality or new BCC field.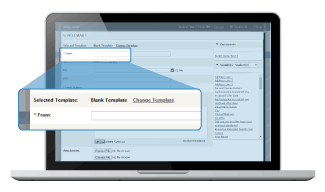 From Emails Addresses & Display Names: Update the "From" email address and "Display Name" for emails sent from your system.
In order to follow the industry standard practice and insure maximum deliverability, all emails will carry a "From" address ending in "@mg.gradleaders.com."  You still have the ability to specify your own "From" addresses as you always have and if the recipient hits "reply," it will also go directly to "From" address. Our system will be sending your preferred "From" address as the "Display Address."  All of the popular email clients will utilize the "Display Address" and display it accordingly, as shown in the example below.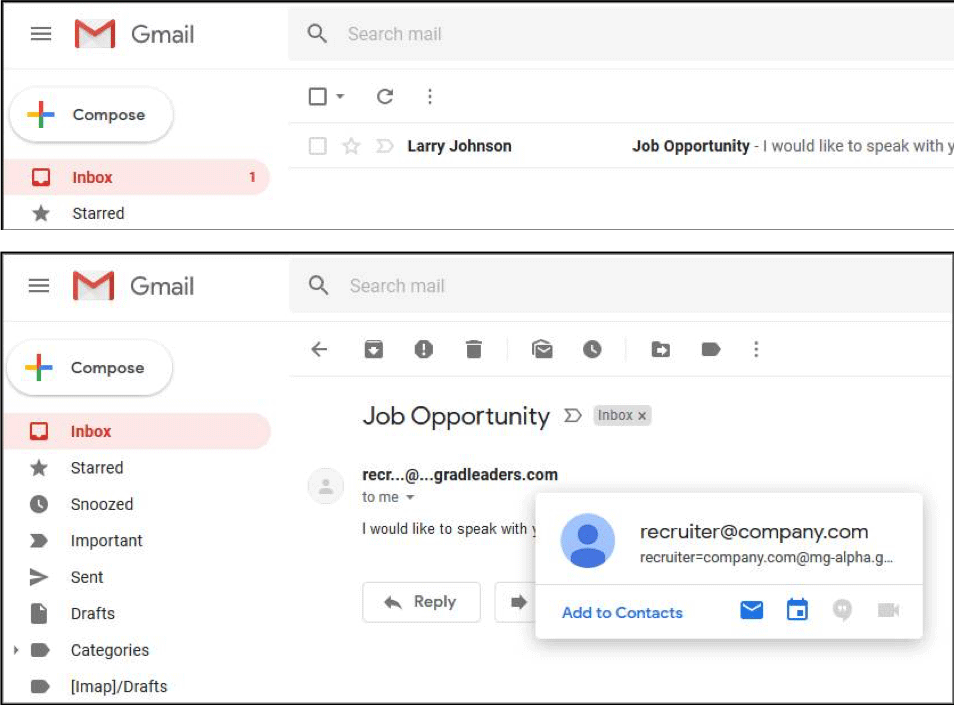 NOTE: Phase 3 of our Email Marketing Platform Enhancements Project will include Campaigns with multiple emails per campaign, email scheduling, email queues and campaign-level analytics
---
How to Get Started
These new features will be turned on and available for every GradLeaders Career Center admin user as part of the March production release. There's nothing you need to do! Just navigate to the "Email" screens within your portal and the old email send pop-up will be replaced with this new functionality. It's really intuitive, but here are some tools to help you get started: