New features from the August 5, 2013 production software release
MBA Focus is pleased to announce the release of its most advanced recruitment and career services software. This release introduces over 150 new features and enhancements to GTS and Global Focus, including:
Global Focus:
Mobile App: All-new mobile app designed specifically for MBA recruiters on-the-go.

International Location Search: Updated "Proximity Search" with an expanded list of international school and candidate locations to find candidates outside the United States.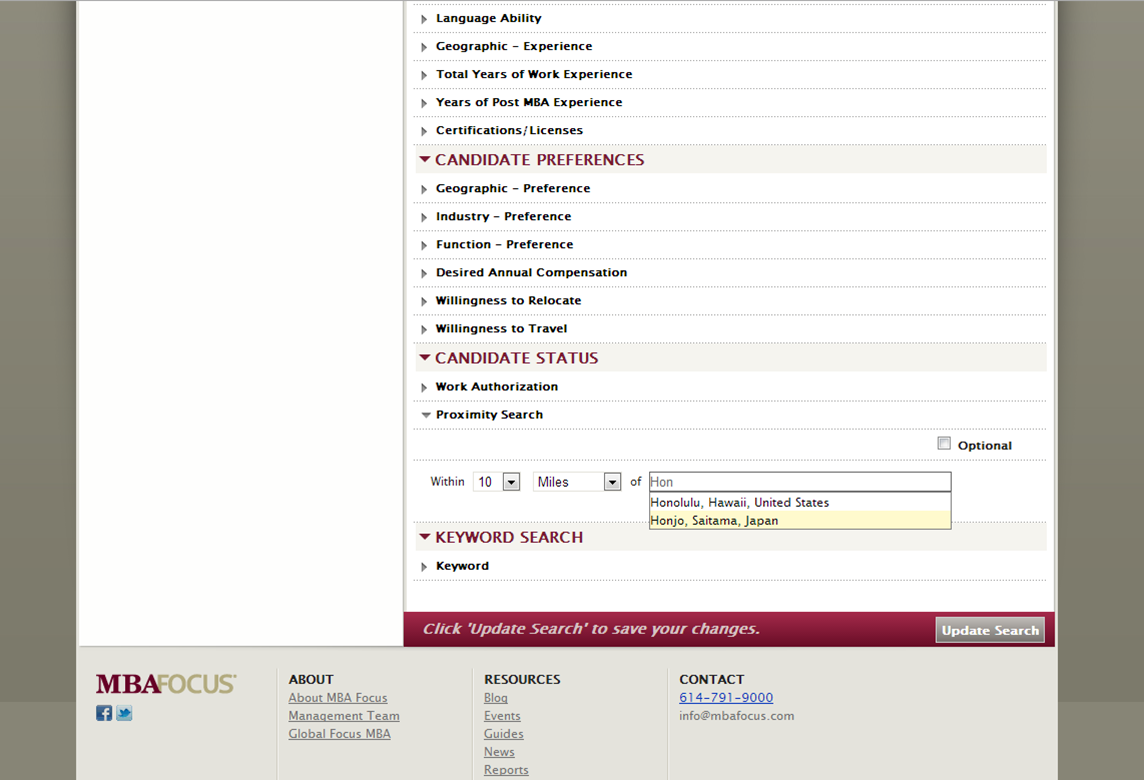 New "Connect" Campaigns: Track all "Connect" activity and manage emails, candidate sets, and virtual interviews by campaign.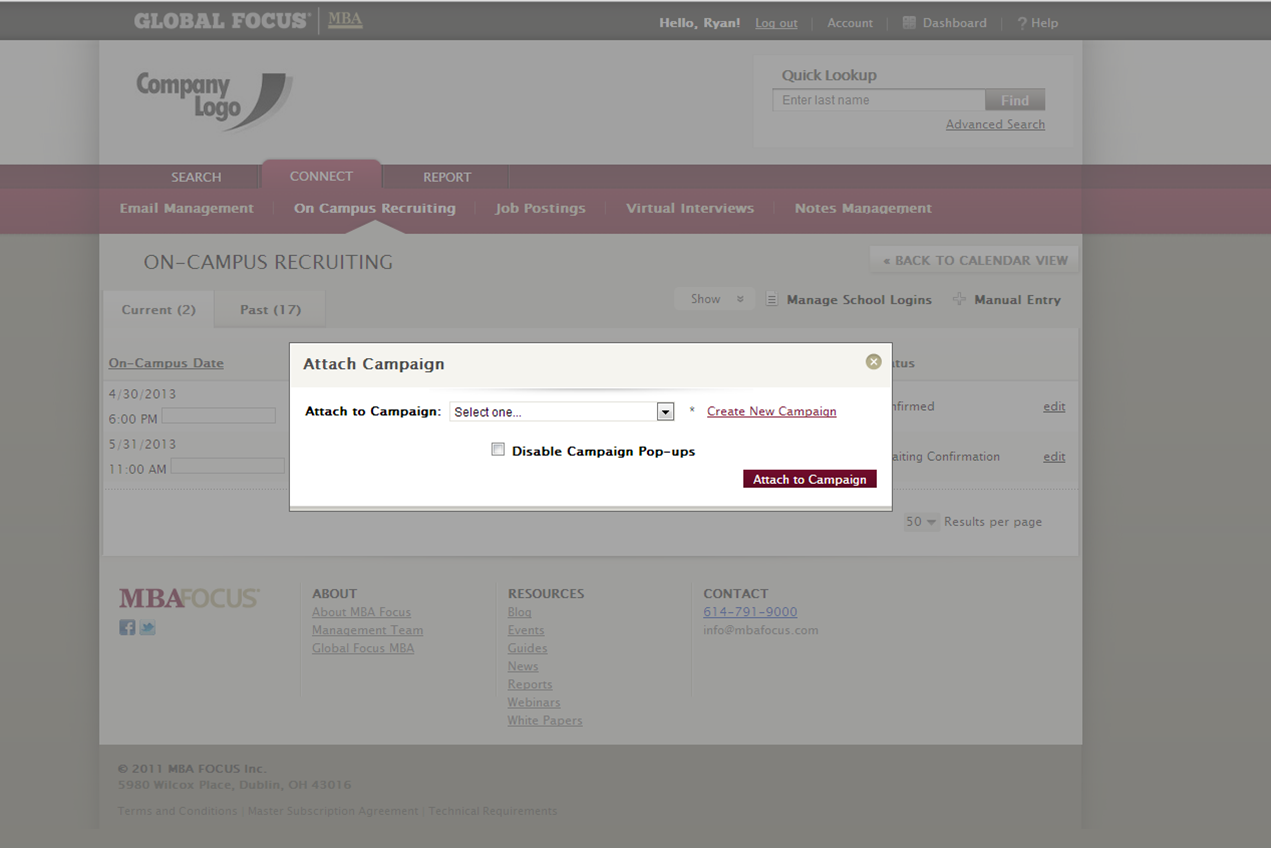 iCal Integration: Easily transfer your OCR and event activity to your personal calendar.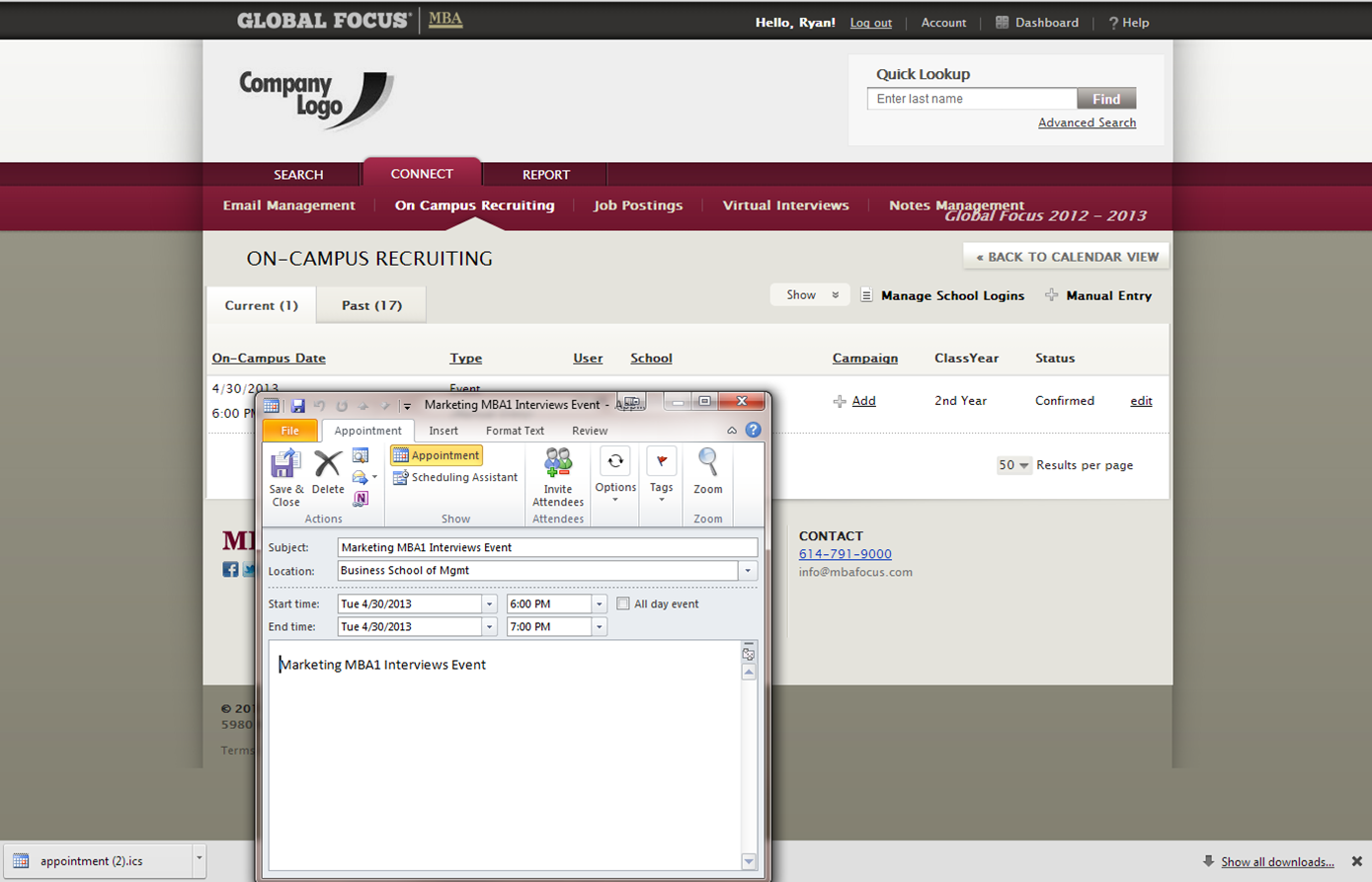 Single School Search: Search candidate profile fields that are unique to a particular school.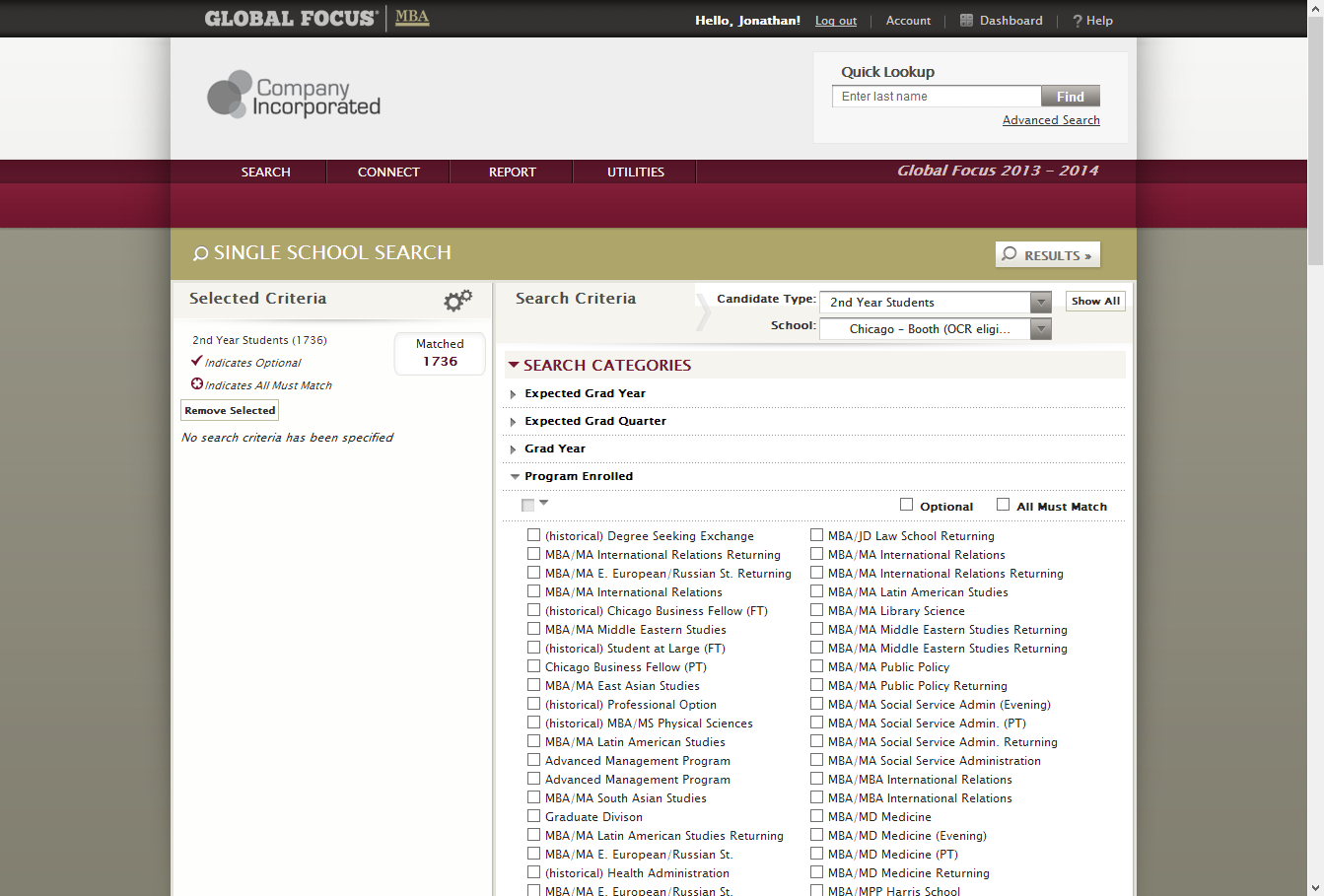 Simple Sign-On: Access Global Focus from mbafocus.com with the new "top of site" login.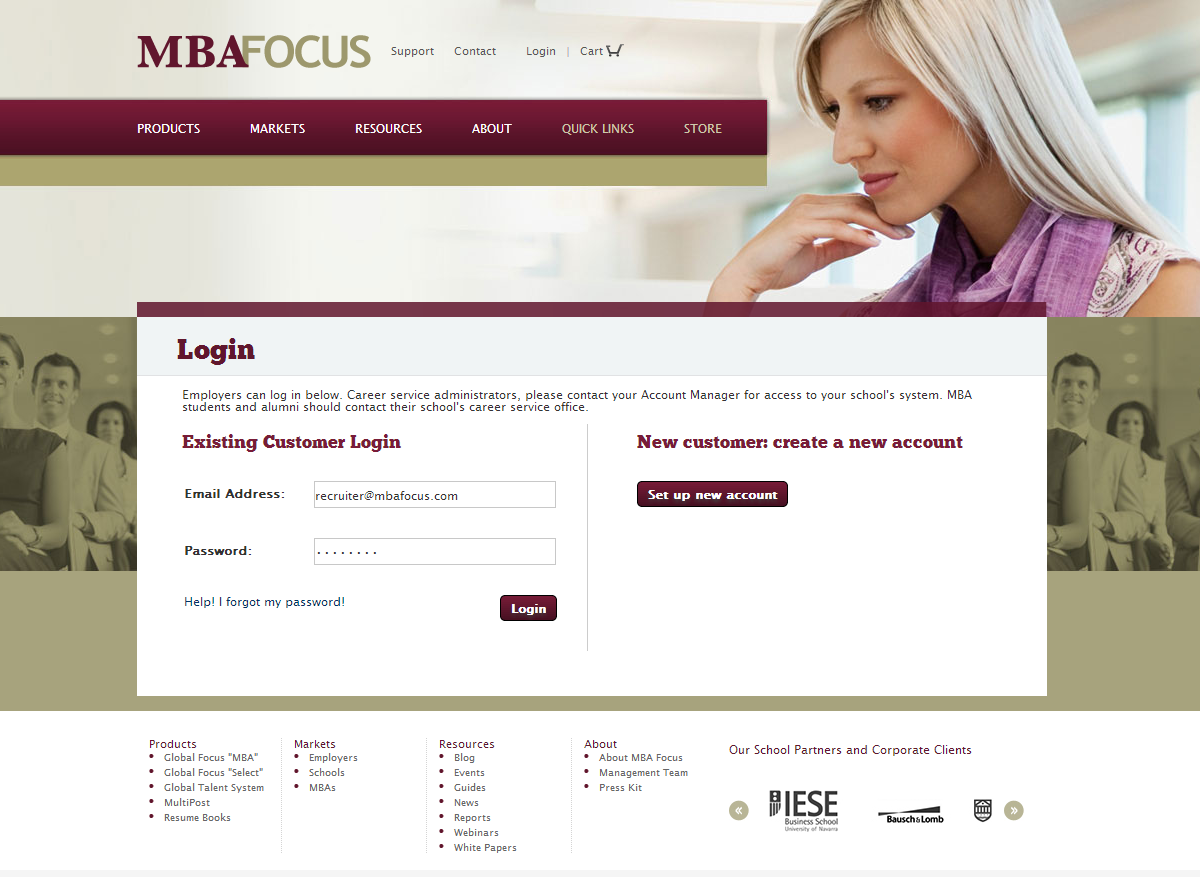 Student Profiles: View previous experiences, certifications, language abilities, work authorization, other degrees, and more on candidate detail pages.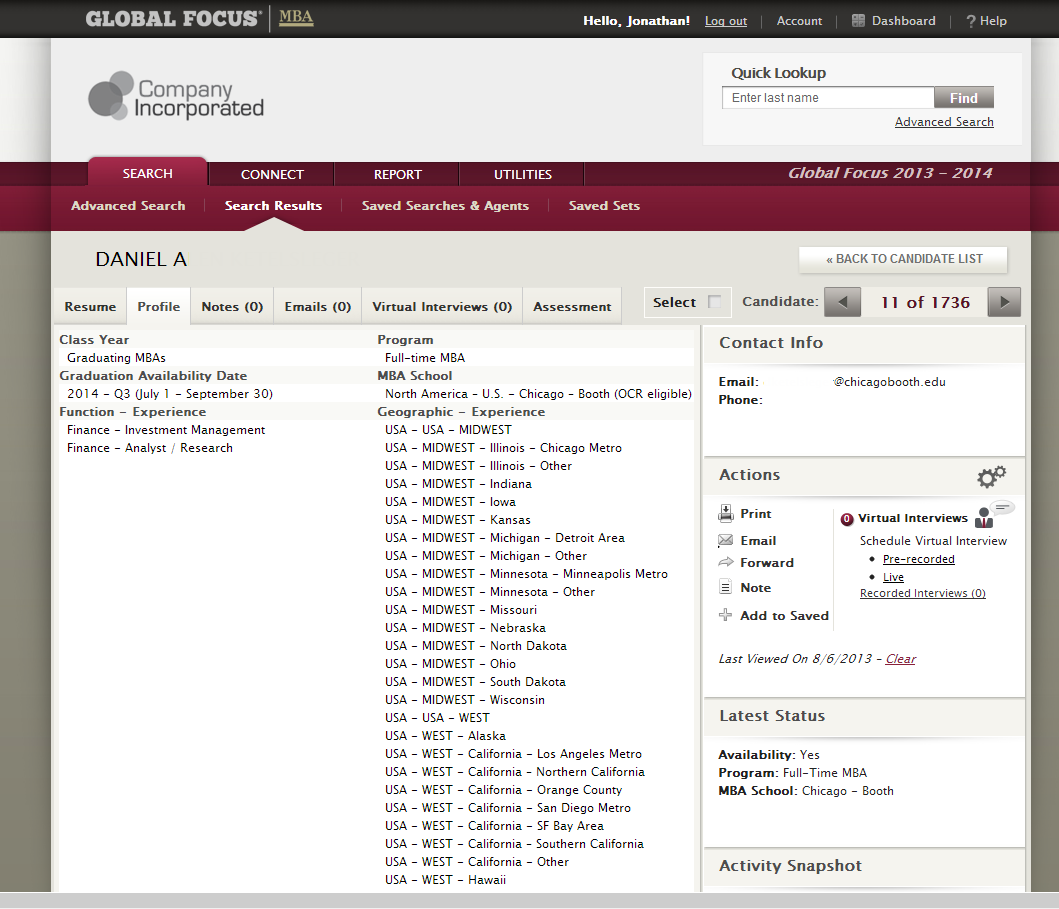 Activity History: All Global Focus activity now carries over year-over-year.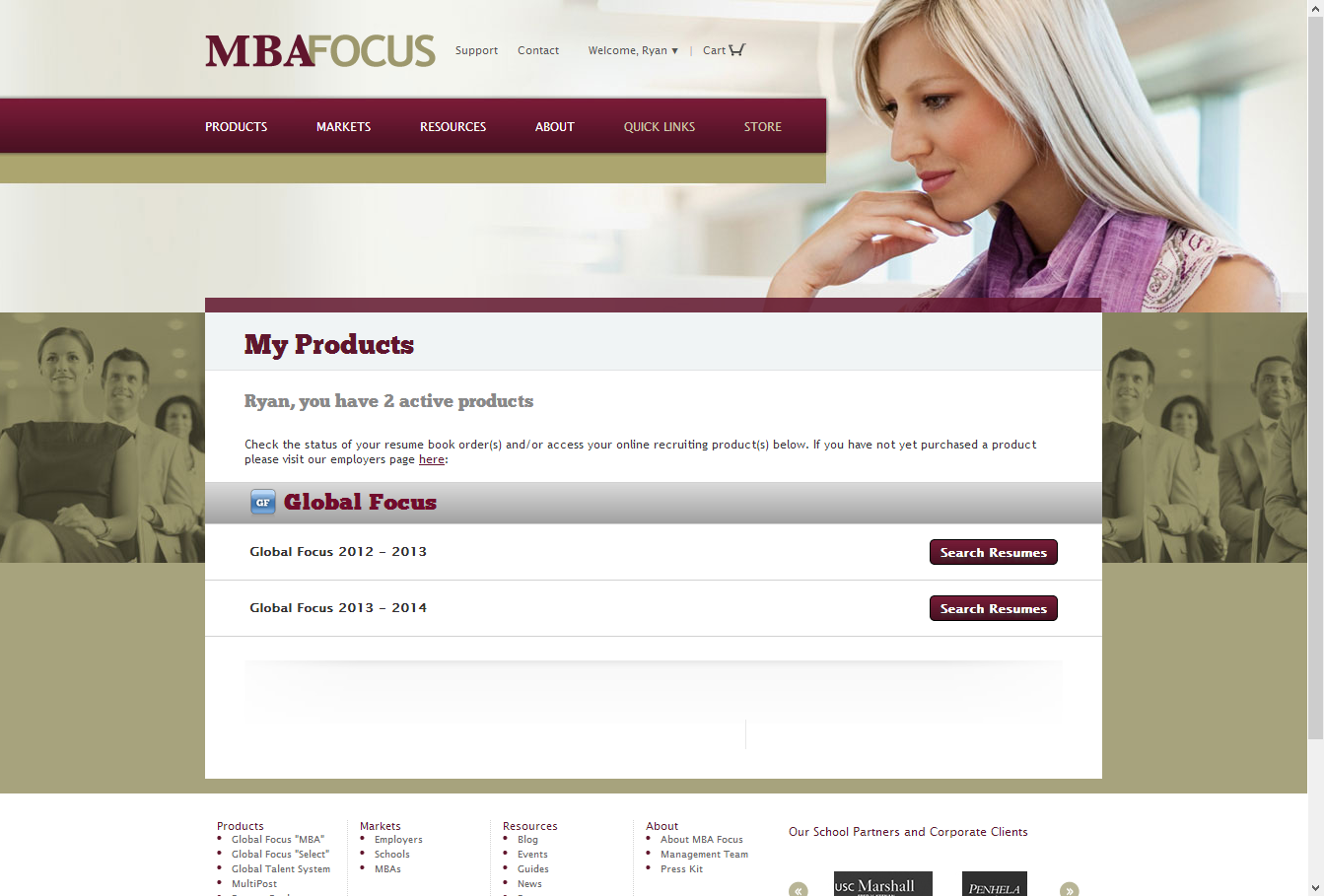 GTS:
Admin UI: An all-new user interface design for your administrative career service activities aimed to improve consistency and efficiency. Key changes to the admin UI include navigation similar to the new candidate UI, basic search tray on the left of all grid pages, and an all-new "Next Actions" button.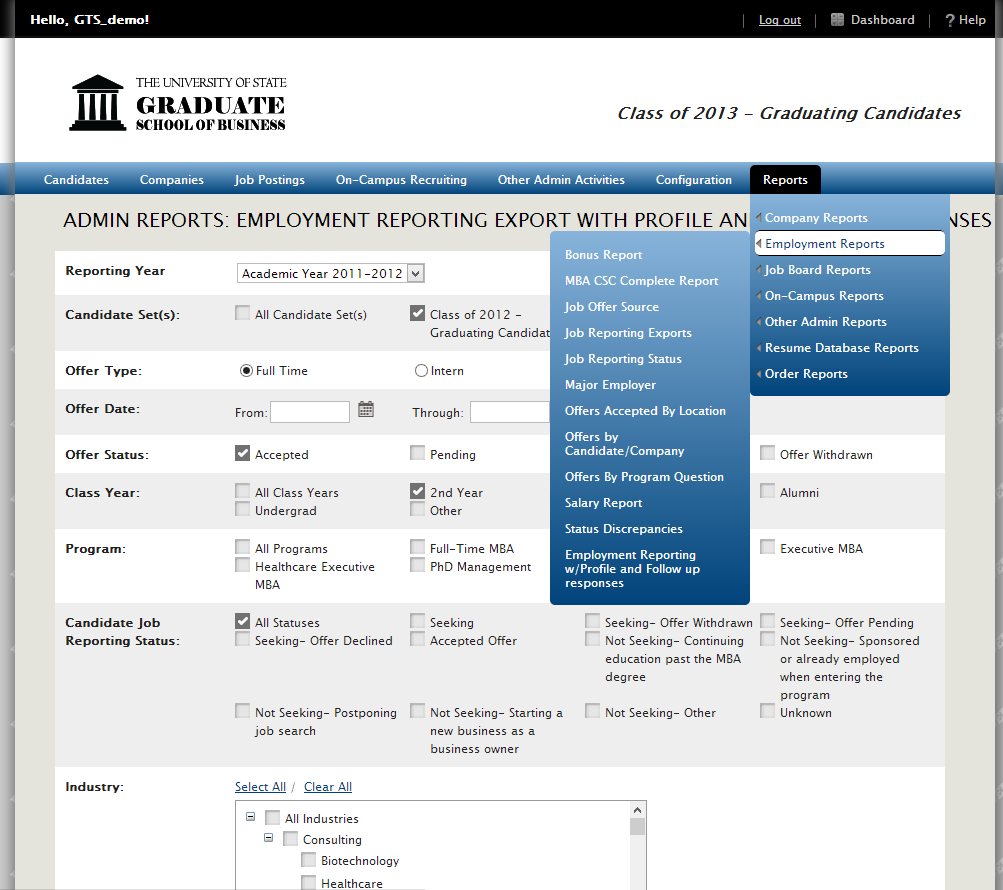 Candidate UX: A streamlined new user experience for your job-seeking candidates based on student feedback and expert knowledge. Key changes to the candidate UX include an all-new graphical calendar, customizable communication preferences, and a new notification center.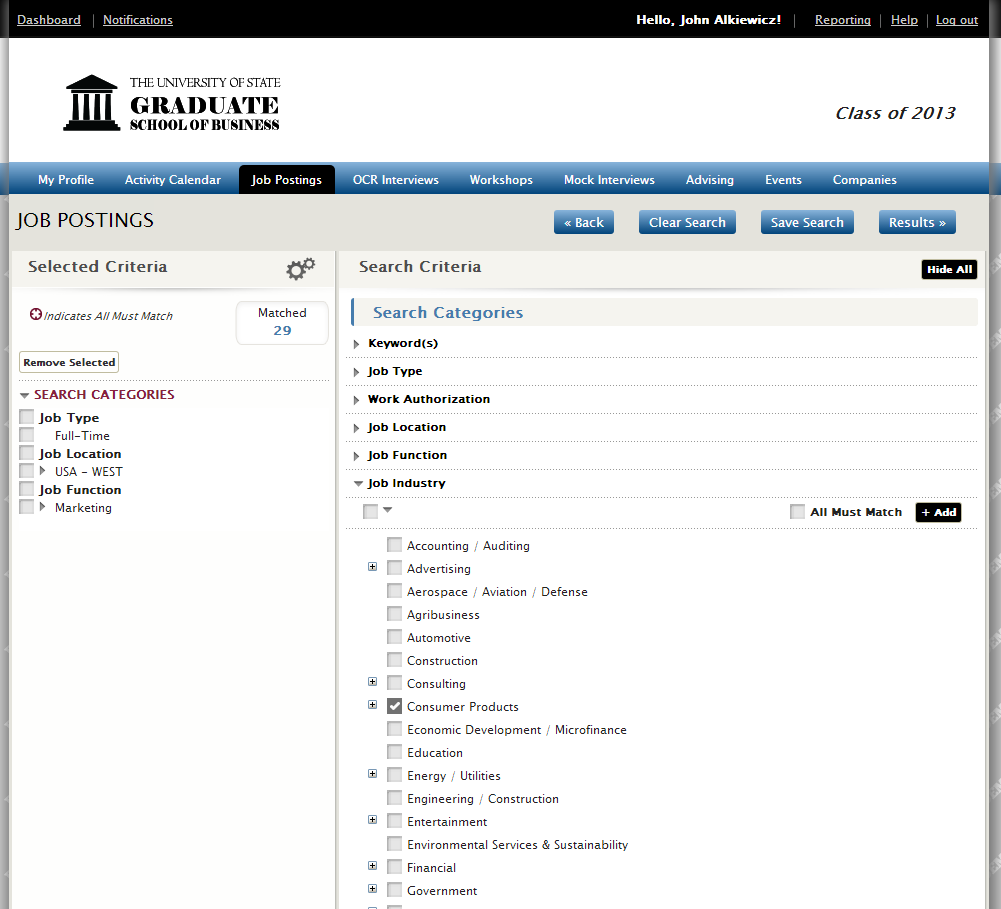 Candidate Communications Preferences: Candidates can now fine tune the communications they receive and how they receive them. Schools can create specific content channels that their students and alumni might be interested in.
Candidate Graphical Event Calendar: The new graphical calendar includes everything a student has on their career services schedule included in one, simple to understand graphical calendar.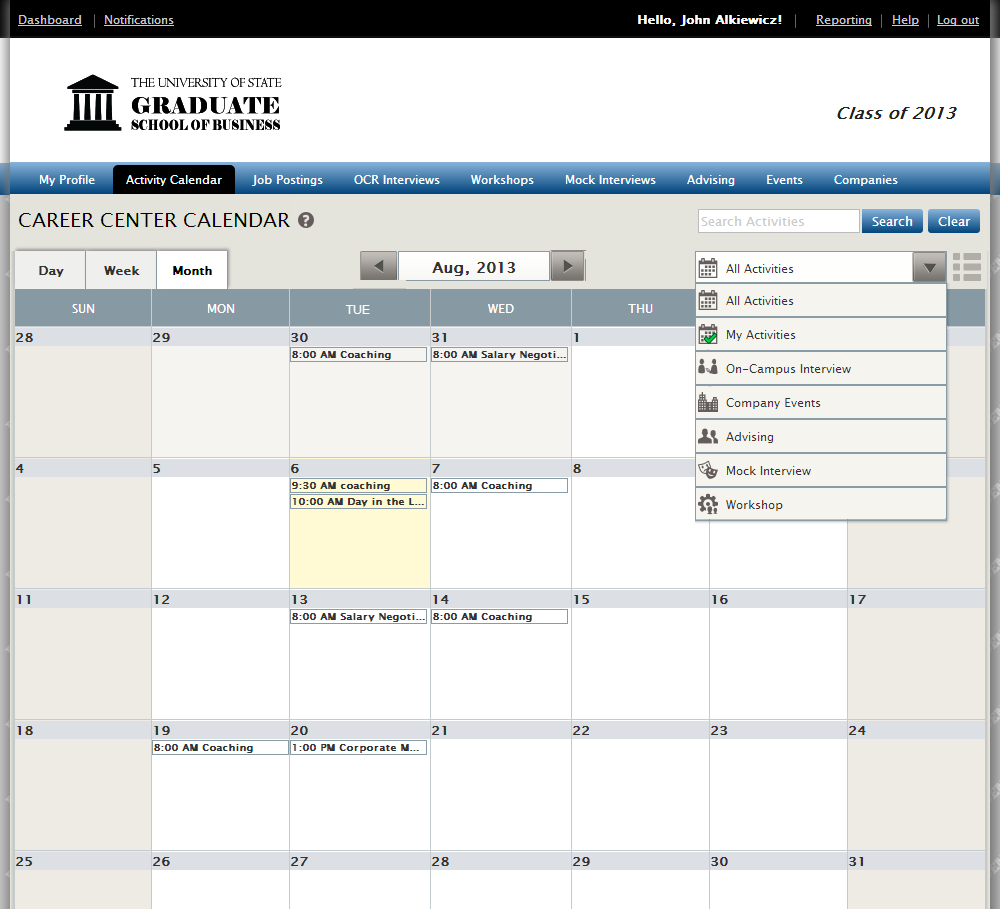 Workshops: The sign-up page for candidates now looks like the updated events sign-up page. It also displays the duration of the workshop on the grid.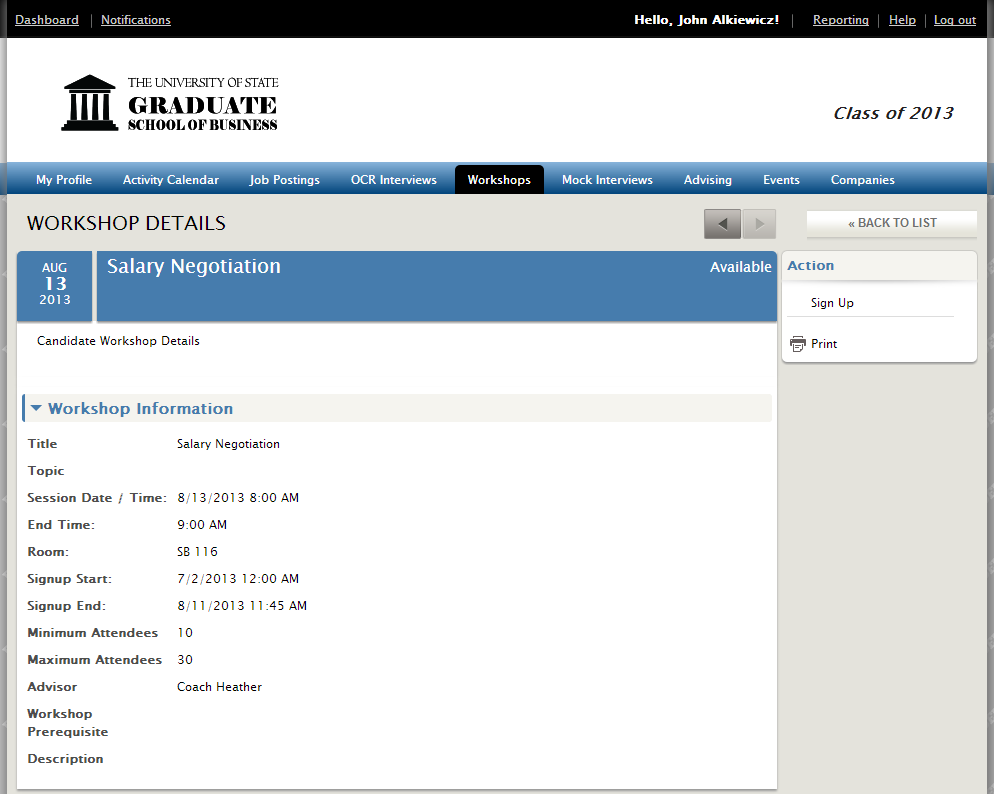 To enable comments sign up for a Disqus account and enter your Disqus shortname in the Articulate node settings.