New Virtual Events, Career Fairs and Other Real-time Communication Tools Coming to GradLeaders Summer 2020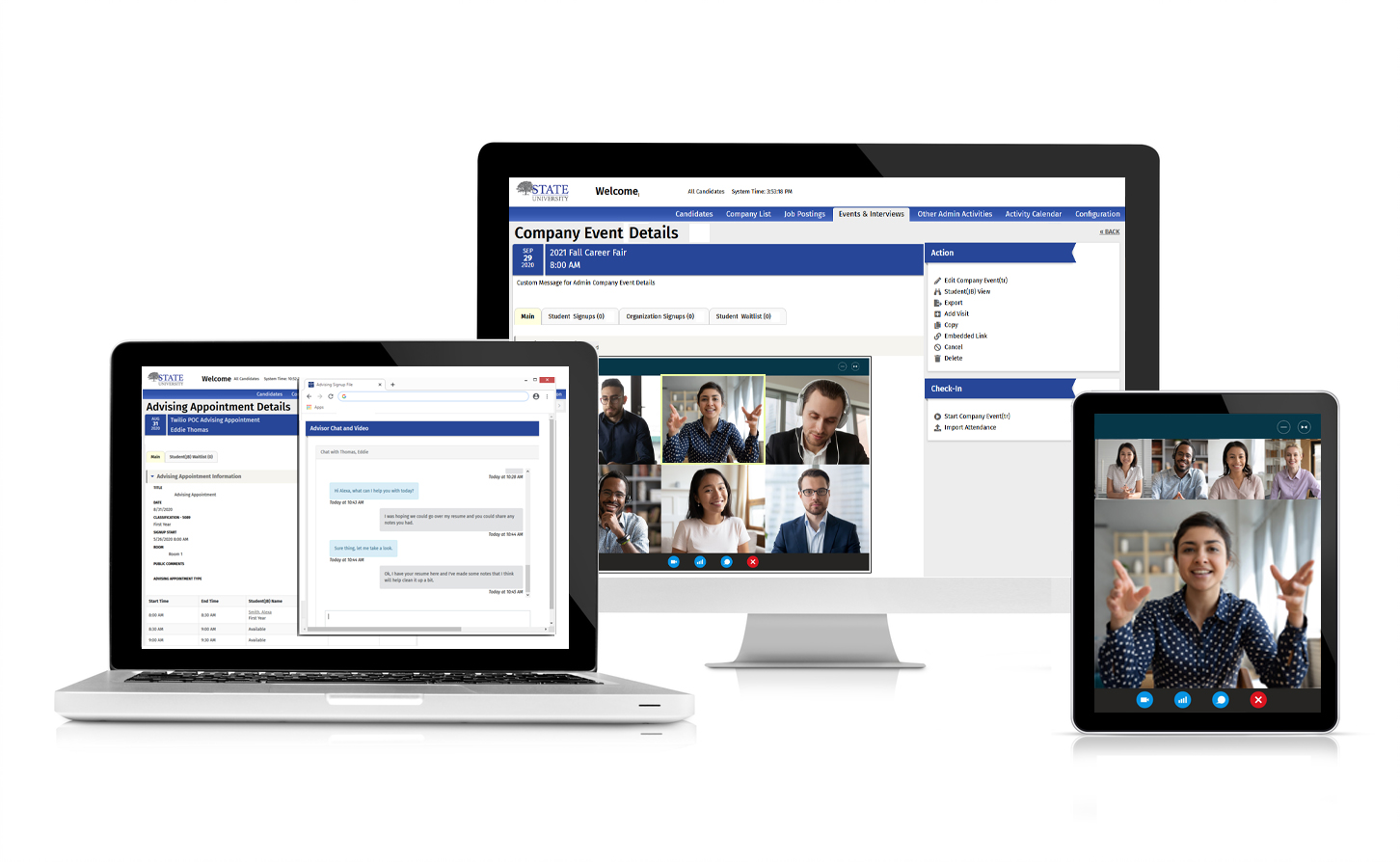 GradLeaders already offers easy ways to manage and track sign-ups for virtual events, workshops, interviews and 1-on-1 meetings utilizing your existing online meeting technology by simply creating virtual rooms with external URLs for attendees.
For Summer 2020, adding new fully-embedded virtual tools and WebRTC (web real-time communications) are a high-priority on our product roadmap. These new features will include things like:
SMS/MMS texting enhancements for sending messages directly to users' mobile phones
Live chat for in-app messaging between students+advisors, employers+staff, etc.
Live video for everything from 1-to-1 meetings for advising and interviews to group meetings for workshops, career fairs, and other virtual events
Development has already begun, and we are planning for releases during Summer 2020 for our integrated solution.
We recognize the need to build additional integrations to popular video services that schools and employers are already using and will be adding this integration to the roadmap as well.
What are your virtual plans for the fall? We'd love to chat, hear more from you, and share additional details about our plans. Schedule a Virtual Check-Up Call
To enable comments sign up for a Disqus account and enter your Disqus shortname in the Articulate node settings.