Our 8 new b-schools for the '13-14 MBA recruiting season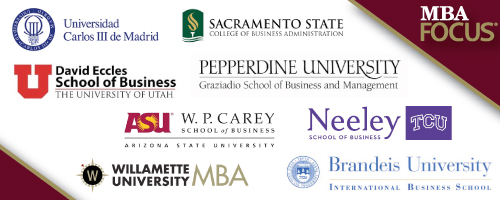 At MBA Focus, we have eight new recruiting opportunities for our corporate clients to be excited about this season.
We have long prided ourselves on the relationships we've established with our partner schools. And we realize that the 'secret sauce' to maintaining the world's best business leadership search tools is building and developing relationships with the career service departments at schools. We partner with the schools so that their candidates can use our technology to be placed in high-level, desirable jobs and our roster of talent can represent the best-educated business minds on the planet.
Schools are the core component of our company and the reason so many of the world's top companies trust us with their MBA recruitment needs. So you can understand why we are so excited to be welcoming eight new schools to our network for the 2013-2014 recruiting season:
These schools represent a wide range of regions across America and more access into Europe. This means that you will have even more options from more regions when it comes to MBA recruitment. We are excited to be partnering with new schools from the state of Washington to the shores 0f Massachusetts. These schools also bring with them a diverse group of business leadership talent. They provide eight new opportunities to find the perfect fit for any leadership role.
Finally the addition of these reputable colleges to our already impressive roster brings our total of searchable b-schools from 72 up to 80. This amounts to an annual growth rate over 10%. We are excited about fostering and building relationships with these schools and consequently opening up the scope of search for our corporate partners. Companies have worked with us year-after-year because we have a unique access to the brightest and most innovative business minds in the country. There are so many reasons why business works better with MBA Focus, and now we have eight more.
Check out what each of these schools may have to offer you by searching their MBA profiles. It might just lead to that perfect handshake.
To enable comments sign up for a Disqus account and enter your Disqus shortname in the Articulate node settings.