Our "Back to School" shopping list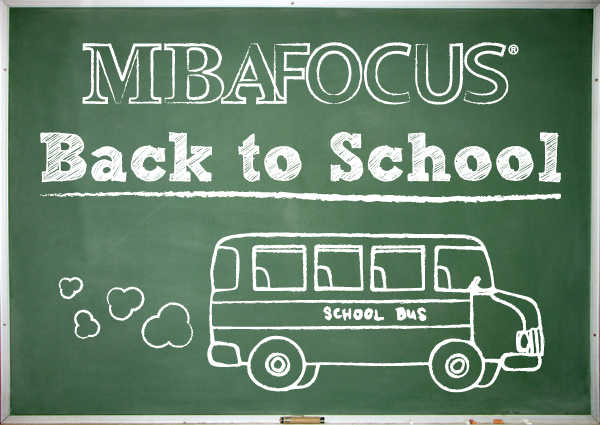 In communities all around the country, students are gearing up to go back to school. Whether they are hopping on the bus on their way to kindergarten, driving themselves to high school for the first time, or getting ready to start their last semester in college, this time of year is full of opportunity and excitement for students in all stages of education. This is certainly the case for the students in our network as well. Whether they are first-years or second-years, many of them are already searching the job boards, registering for advising appointments, and dreaming big about their future careers with some of the world's top employers!
Here at MBA Focus, we are also excited about the new academic year and 2014-15 recruiting season... so in order to celebrate the new season we present to you these seasonally-themed advanced search results from our network.
Out of the 28,789 first- and second-year students in our network last year:
» 28 students had the word 'pencil' in their résumé
» 12 students had the word 'crayon' in their résumé and 5 included the word 'Crayola'
» 81 students had a 'calculator' in their résumé and 48 have listed work experience at 'Texas Instruments'
» 31 students had 'backpack' in their résumé but only 9 mentioned 'North Face'
» 8 students' résumés included the word 'tissues' and 5 mentioned 'Kleenex'
» 36 students mentioned a 'notebook' in their résumé and 24 mentioned 'Mead'
» 18 students listed 'binder' in their résumé while 18 students also mentioned 'Quill'
» 120 different students' résumés included the word 'compass'
» 438 students mentioned 'apple' in their résumé
» Our network includes 50 students named 'Oscar' and 39 named 'Mayer' but only 8 had 'Oscar Mayer' in their résumé
» And finally 31 students mentioned 'Scotch' in their résumé. We assume it's the tape that they're referring to.
Interested in doing your own keyword searches in our database of top talent? Check out Global Focus®
To enable comments sign up for a Disqus account and enter your Disqus shortname in the Articulate node settings.