Prepare for tomorrow by downloading our seasonal calendar today
MBA Focus presents the most comprehensive seasonal calendar for the MBA recruitment process, helping you to systematically organize your monthly tasks and take advantage of all the ways our technology can support them.
Built around the recurring activities of candidates, career services, and corporate recruiters throughout the academic year, this calendar is designed to assist each audience as they manage their individual schedules and work around each other's. Every season provides unique opportunities for all parties to network and communicate with one another, giving schools and employers the chance to stay engaged year-round.
Prepare for tomorrow by downloading the seasonal calendar today!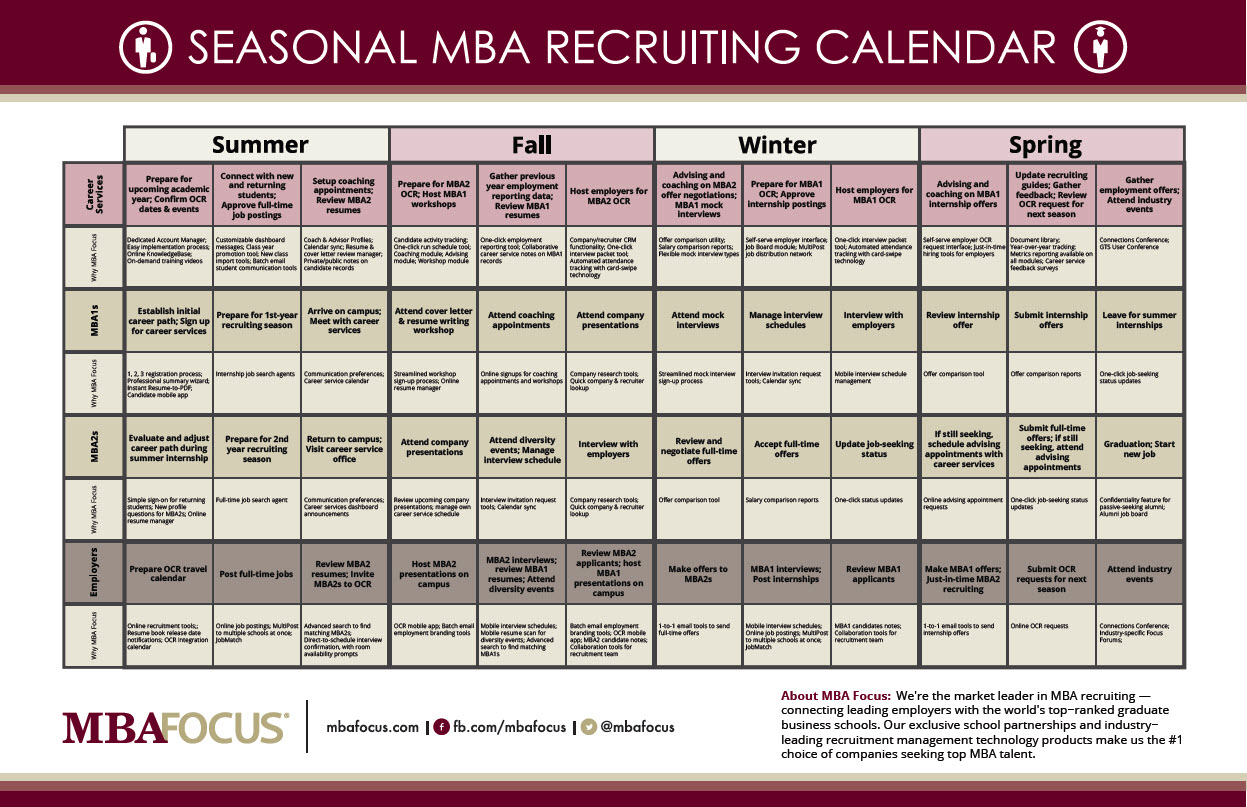 (click to enlarge)
For more information on how MBA Focus can help guide each and every audience through the recruitment process, please contact us.
To enable comments sign up for a Disqus account and enter your Disqus shortname in the Articulate node settings.