Sneak Peak of the 2018 GradLeaders Conference + Connections Networking Event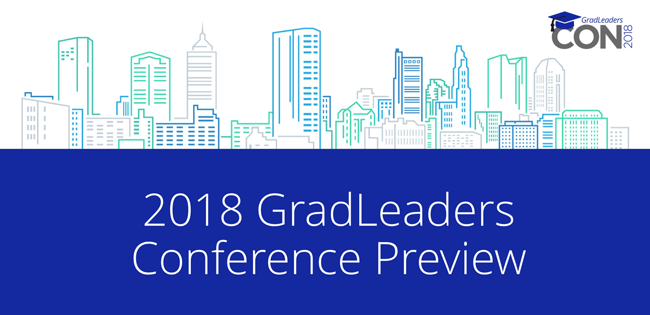 Already looking forward to this year's conference or still need more information before registering? 
Watch our special conference preview to learn more about what's planned for this year's event, hear the conference committee answer frequently asked questions, and see about the specifics tracks that cater to you!
This year's event will include numerous networking, best practices and training opportunities for users of every platform including GradLeaders Career Center users, CSO System users, The Outcomes Survey® users, or GradLeaders Recruiting and MultiPost users. On this webinar we'll not only unveil agenda specifics but give you a sneak peek at session presenter lists. You can also learn more about our pre-conference Connections event and see which career services and employer partners are already registered! Don't miss our preview of this year's private social event at the COSI (Center of Science and Industry) and everything else downtown Columbus, Ohio has to offer attendees in town for the week.
Watch the recording:
Questions? Feel free to contact us.
To enable comments sign up for a Disqus account and enter your Disqus shortname in the Articulate node settings.