Superb candidates in the Super Bowl of leadership talent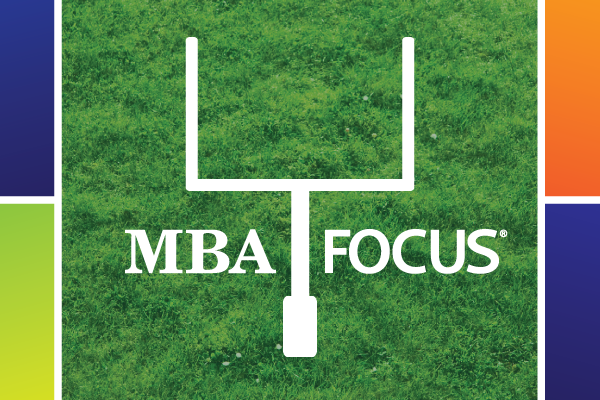 On Sunday, February 2nd, the Seattle Seahawks and Denver Broncos will meet at MetLife Stadium for Super Bowl XLVIII.  The chance to bring home the Vince Lombardi trophy and earn the title "Super Bowl World Champion" is something these players have dreamed about since they were kids. They're the best of the best. The elite of the elite.  Here at MBA Focus, we can't help but notice the parallel between these players and the elite leadership talent within our network. So in honor of both the Super Bowl and our superb candidates, we searched through our comprehensive database of 75+ top-ranked graduate business schools to bring you these Big Game-themed results:  
MetLife Stadium seating capacity is 82,566 people. Our network of MBA students and alumni currently includes 86,194 candidates.  
Out of those 86,194 candidates, 1,493 have uploaded a professional résumé which includes the word "sport".  
8 have the word "quarterback" in their résumé and 3 had "touchdown"... something to remember when scouting for the company flag football team.  
1,420 candidates have the word "coach" in their résumé, which is important when looking for future business leaders and management talent!  
9,749 have "team" in theirs.  Together, everyone accomplishes more.  
8 candidates have "halftime" in their résumé while 32 had "commercials" in theirs.  
14 candidates have the last name "Manning," although none of them have the first name Peyton.  
27 candidates have the last name "Lynch," but none of them have the first name Marshawn.  
5,300 of our candidates prefer to live and work in the Seattle metro area, as opposed to 4,467 who prefer Colorado... Giving the Seahawk state the lead.  
885 of our candidates have experience in the Seattle metro area while 829 have worked in the Bronco state.  
But who is the real winner?  It's actually the New York City metro area where the Big Game is held.  7,189 candidates prefer the Big Apple and 2,372 candidates have work experience there.  
So no matter who you root for on Sunday, remember this... with the "right" talent on your team, you can never lose.
To enable comments sign up for a Disqus account and enter your Disqus shortname in the Articulate node settings.