Virtual Team Collaboration Tips for Employers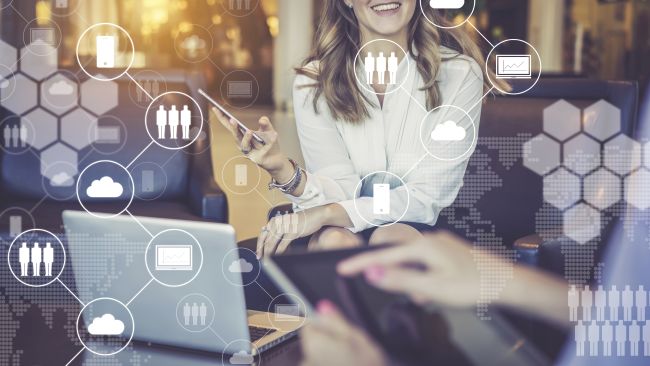 If both recruiting and working virtually, you can obviously leverage technology to collaborate with your remote team members. But beyond simple chat and video meeting technology, online recruiting platforms like GradLeaders Recruiting offer other ways to share notes, assessments and best-fit candidates amongst your team.
SAVE CANDIDATES TO VIRTUAL FOLDERS:  Select the best matching candidates then create a candidate "set" or virtual folder to keep track of high-potential hires and manage future activity with candidates.
SHARE RESUMES/CVs WITH TEAMMATES:  When you find a great candidate, forward it to your team or hiring manager to get immediate feedback.
TAKE ONLINE NOTES ON CANDIDATES:  Save candidate notes as "Public" to allow teammates to view your notes, optimizing the candidate experience and recruiting efficiency.
CREATE DIGITAL RECRUITING CAMPAIGNS:  Utilize campaigns to manage all recruiting and hiring activity across your entire team. Campaigns make it easy to group activities for a specific role, school, program, location, etc. 
Download the full guide including other tips for virtual team collaboration, virtual employment branding, virtual communication, and virtual pipeline analysis. Already have access to the GradLeaders Recruiting platform? The guide includes PRO TIPS for ways to simplify virtual recruiting using our platform. 
To enable comments sign up for a Disqus account and enter your Disqus shortname in the Articulate node settings.