Where are the world's top schools & employers are located?
In partnership with the world's top-ranked graduate business schools, MBA Focus has created the most comprehensive recruiting network available. For more than two decades, these school partners—and the companies that employ their students and alumni—look to us for advanced recruiting technology solutions, best practices, and innovation.
See where the world's best B-schools are located:
Over 75 MBA programs around the world use GTS.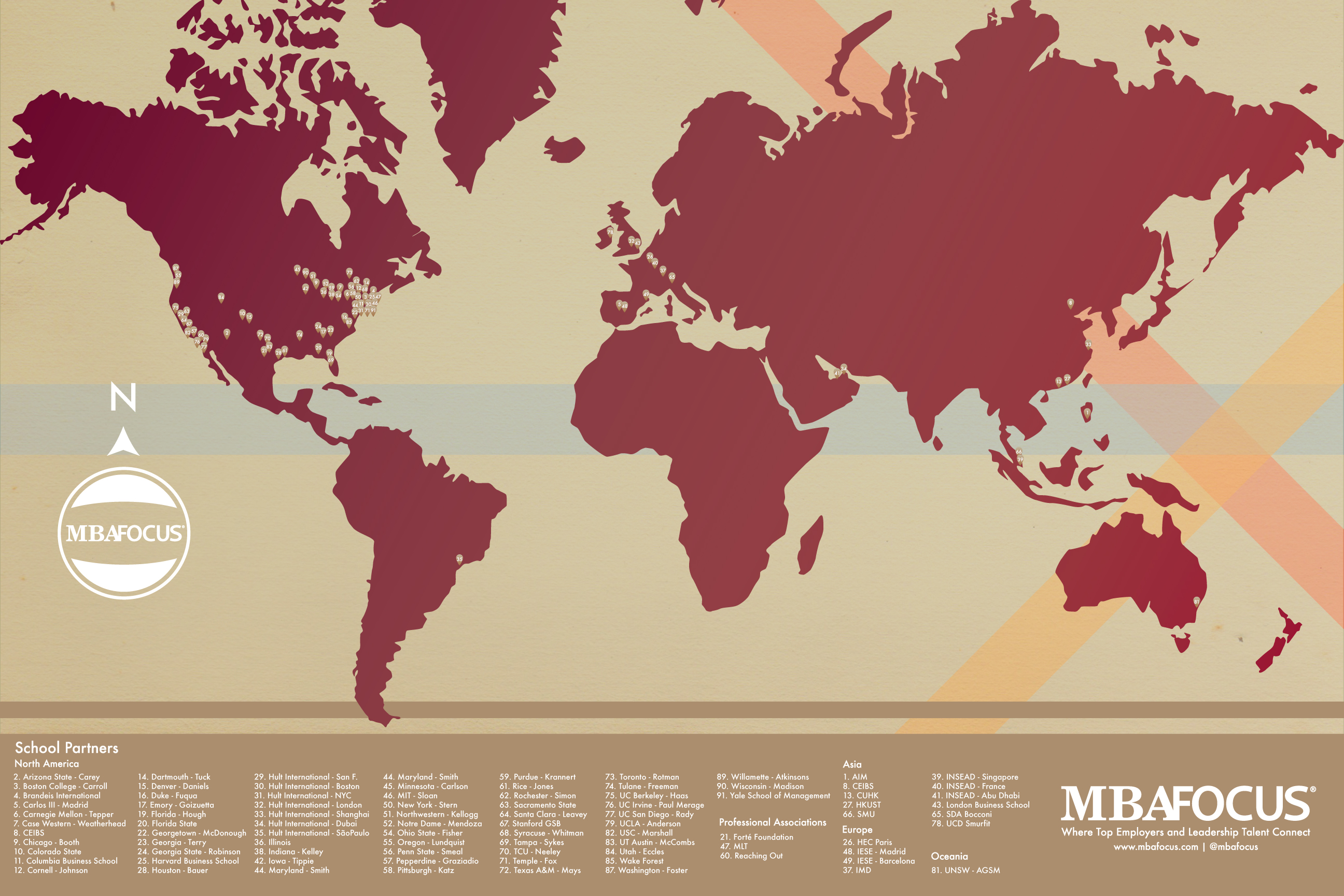 See where the world's leading employers are located:
More than 75 companies around the world use Global Focus.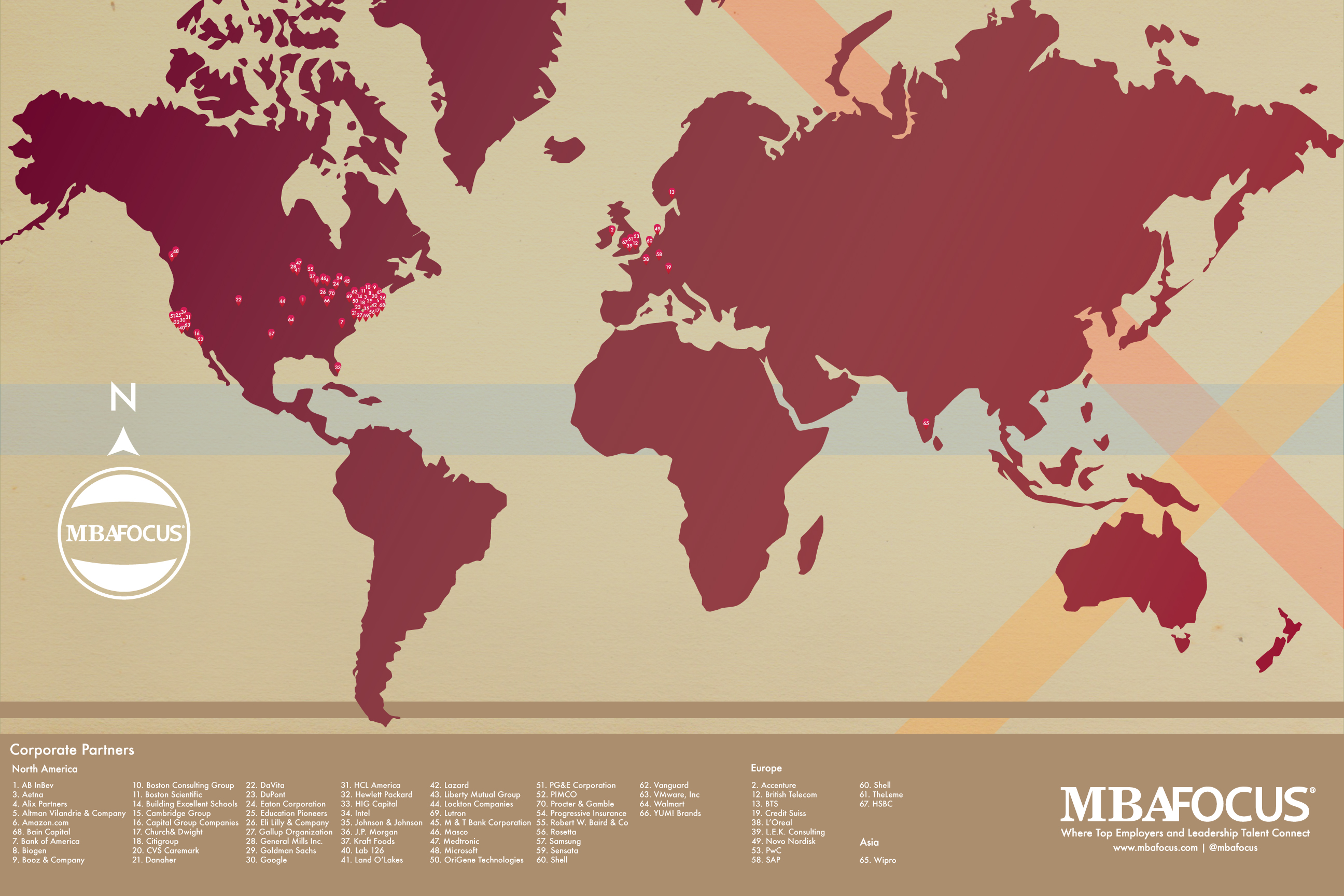 Interested in more information on our MBA career services and recruitment technology? Contact us today.
To enable comments sign up for a Disqus account and enter your Disqus shortname in the Articulate node settings.