Get the help you need, when you need it.
With over 30 years of industry experience, the team at GradLeaders includes experts in the world of student recruitment and career services who can act as an extension of your office. We're more than just your software provider, we're your partner, so whether you need strategic guidance or hands-on assistance, we're ready to help!
Here's how we can help:

System Training
Whether you have new staff, want to dissect current features or take advantage of features you're not utilizing – we've got you covered with training options tailored to your needs.
Virtual Training
On-site Training (at your campus or GradLeaders HQ)

Delegated Admin + Advanced Services
Not enough time in the day? Use our time either through a recurring bucket of hours, or as a one-time effort.
Data Clean-Up (archive or delete irrelevant data)
Custom Reporting and Data Visualizations via Looker (GradLeaders Career Center users only)
Data Imports
Graphic Design Assistance – Email Templates and Messaging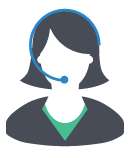 Advanced Support Options
Customize your support experience. Choose from expanded commitments and white glove options.
Dedicated Client Relationship Manager (CRM)
Scheduled calls with recurrence (Bi-Weekly, Monthly, Quarterly, etc.)
Enhanced support commitment (Enterprise level SLA, turnaround, response times).

Software Customizations + Configurations Post-Implementation
Work with our experts to increase engagement and improve system productivity. Let us evaluate and improve your internal process to get the most out of GradLeaders.
Migration Assistance from Current Career Services Platform
Re-Configurations and Updates to Existing Modules
Customize Student Experience
Streamline User Permissions and Security Rules