GradLeaders provides a comprehensive, fully-customizable platform for athletic departments and leadership institutes as they guide student-athletes through the professional development process.
This mobile-ready software solution was designed for on-the-go students and is easily accessible by coaches and administrators tracking their progress.
GradLeaders Athletics Benefits
---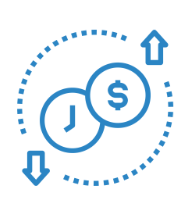 Increase
organizational
efficiency
Simplify management of your student-athletes' professional development initiatives in a single, comprehensive platform.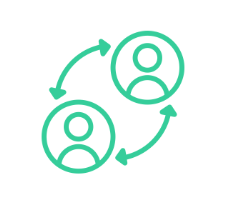 Maximize
employer and mentor
engagement
Give each student-athlete a unique profile and access to a network of internship, career, and mentor opportunities.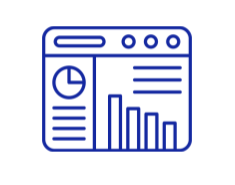 Access real-time
activity metrics and outcomes reporting
Quickly gather, view, report and visualize student-athlete activity and outcomes data in a standardized and compelling way.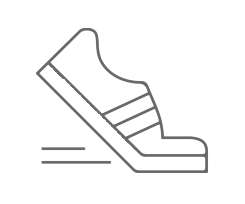 Track & report
name, image,
and likeness data
Utilize integrated tools to track and report name, image, and likeness (NIL) activities for all of your student-athletes in one place.
---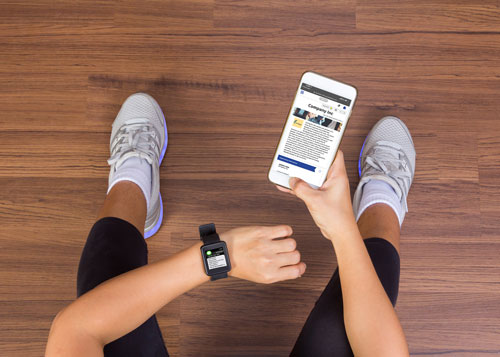 Why GradLeaders?
Customized career services platform that streamlines your workflows and consolidates your data into one source.
Solution is highly configurable and branded to your institution.
Our team's 30 years of experience allows us to deliver industry leading consultation and a personalized approach to achieve your department's needs.
A Professional Development Platform Designed for Athletic Programs
GradLeaders cloud-based technology and virtual tools simplify online connections between your student-athletes and employers.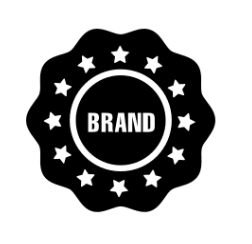 For Athletic Departments
White-labeled professional development platform which automates workflows, scheduling, employer connections, and reporting on key metrics.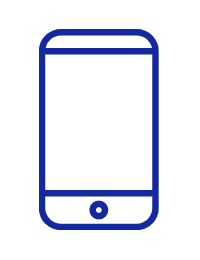 For Student-Athletes
Mobile career services software that guides student-athletes to their dream job and increase visibility to an exclusive network of top employers.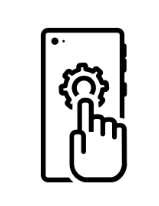 For Employers
Self-serve recruiting tools for organizations to source, recruit, and hire your student-athletes for internships and full-time roles.
---
Robust, Configurable, Secure Technology to Meet Your Unique Needs
From student-athlete advising to event management and employment reporting, GradLeaders offers a range of tools to manage your program:
| | | |
| --- | --- | --- |
| Admin + Coach Portal | Single, comprehensive system configured to the unique needs of your program. | |
| Student-Athlete Portal | Unique mobile-ready portals for your student-athletes and/or alumni. | |
| Company + Contact Portal | School-branded, self-serve, mobile-ready portal for your employer contacts. | |
| Activity Tracking + Note Taking | Manage all relationships and interactions with student-athletes and companies. | |
| Email Campaigns + Text Messaging | Create, schedule, and send messages to students and recruiters. | |
| Online Resume Review + Builder | Create, manage, and provide online feedback on resumes. | |
| Appointment Scheduling + Tracking | Allow students and staff to schedule 1-on-1 appointments in person or virtually. | |
| Job + Internship Search | Dynamic job board with JobMatch notifications and application tracking. | |
| Internship Tracking | Internship management, approval workflow and survey automation tools. | |
| Company Events + Career Fairs | Manage logistics and RSVPs for company events, career fairs, info sessions, etc. | |
| Career Development Workshops | Create and advertise 1-to-many meetings on specific career development topics. | |
| Practice Interviews | Schedule, track and manage mock interview sessions with student-athletes. | |
| Name, Image, and Likeness Tracking | Collect and report student-athlete NIL opportunity and outcomes data. | |
| Outcomes Data Reporting | Collect and report on key outcomes metrics for standardized reporting. | |
| Robust Reporting + Metrics | Flexible exports and metrics dashboards for end-to-end reporting. | |
---
Request a demo or more information
---
What is GradLeaders?
GradLeaders is a B2B Software as a Service (SaaS) company based in central Ohio. GradLeaders partners with over 250 schools and employers today. Its cloud-based technology offerings include a career services management platform created specifically for higher education as well as a recruiting module for corporate talent acquisition teams: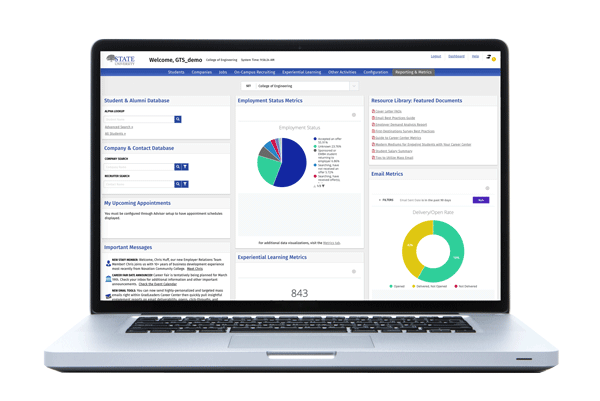 GradLeaders Career Center
Career services management platform used by 4-year institutions, 2-year community colleges, technical schools, alumni associations and other career centers to handle workflows, scheduling, resume creation, and industry reporting requirements.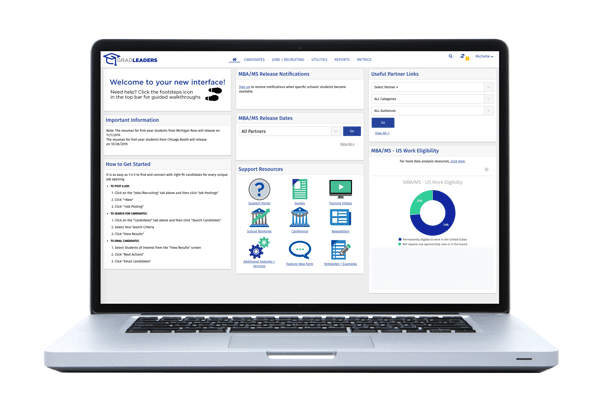 GradLeaders Recruiting
Employer-facing recruiting platform used by Fortune 500 companies, non-profits, small businesses, consulting firms, financial institutions, government agencies, and other companies to source, recruit, and hire right-fit student-candidates from our partner schools.