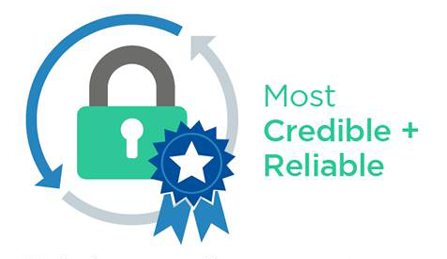 ---
WE DO WHAT WE SAY AND HONOR OUR COMMITMENTS TO CONTINUALLY EARN YOUR TRUST AND BUSINESS. WE VOW TO:
Protect personal data and keep it secure
Comply with national and international standards as well as federal privacy laws
Create and maintain a closed network where each school's student and employer data is kept separate from other schools using GradLeaders
Give student users the power to control their own data and privacy permissions
Only use student data for employment / recruitment purposes for students who have given permission to do so and only in accordance with our contract with you, our Privacy Policy and Terms of Use
Help you manage and migrate student and employer data as needed
Help your students find their dream jobs
Our Mission To Protect Student Data
Did you know that some career service software providers never delete and continue to use and sell your student and alumni data to 3rd parties even after you stop using their platform? GradLeaders vows to protect all our users and their private data. We understand your concerns with privacy and confidential data – and that is why we have always had a strict Privacy Policy and Terms of Use in place with each of our partner schools and employer customers. Additionally, students are given full control when determining how their information will be used and whether they'd like to participate in using the GradLeaders platform as an additional career service resource. GradLeaders also aims to protect our school partners by requiring students to affirmatively consent to the use of their data.
Our Commitment to FERPA
GradLeaders complies with the Family Educational Rights and Privacy Act (FERPA) standards. Based on our agreement with universities and higher education institutions, a student's information is only available to potential employers after the student signs up for GradLeaders and gives their consent. Once students join our platform, they can customize the settings of their profile according to their privacy preferences. Without a student's permission, employers are unable to view such student's detailed profile.
Our Vow to Maintain a Closed Employer Network
GradLeaders operates on a closed career center network where each school's private employer data and recruiter contact information is partitioned from other schools. This allows for every school's recruiter contact list to be their very own. Each school's employer data is not shared across the platform with other schools. Each school has complete control of their own school-branded employer portal and recruiter relationships.
Our comprehensive GradLeaders Recruiting platform is utilized separately from this school-branded employer system that's included with every GradLeaders Career Center platform package. The GradLeaders Recruiting platform is an additional employer solution that enables us to offer thousands of job opportunities from hundreds of the world's leading employers to our school partners. We know that you want to maintain relationships with your unique recruiters, so we don't share contact information across schools. The only employer information we share with schools is data generated though our GradLeaders Recruiting platform and e-commerce recruitment products for employers. Over the past 30+ years, GradLeaders has created the largest network of employer contacts in the industry. Our marketing and sales team, which act as an extension of your school's employer relations team, sources employer contacts on our email lists from various channels. In total, we have created a network of recruiters who we market to in an effort to increase your job-seeking student's visibility to employers and ultimately deliver more job opportunities to your students.
A Shared Mission to Help Students Find Their Dream Jobs
We truly view ourselves as partners with college and university career centers with a common goal to help place millions of students in their dream jobs each year.
---