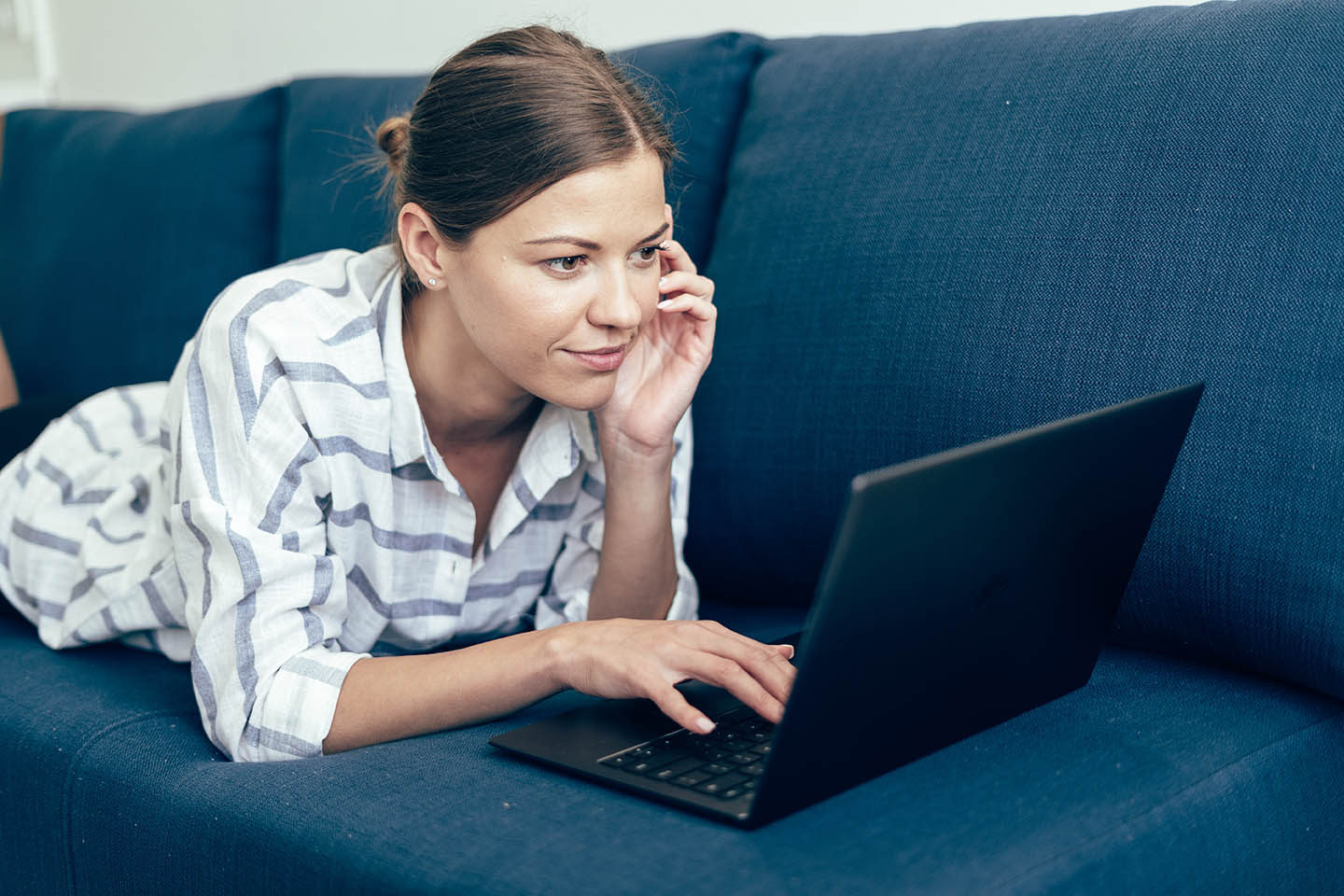 Searching for jobs right out of college has always been difficult, and it hasn't gotten any easier amid a worldwide pandemic. Some students and graduates may be wondering if companies are even hiring at all right now. And the answer is yes!
Companies are still looking to fill positions that they find vital to the growth and success of the company. But this means they're looking for the top candidates to fill these spots. It's important for students to learn how to stand out among other candidates and prove they're the best for the position, especially when the job market is so competitive. 
Here's some advice on how to be successful in your job search when there are limited opportunities and increased competition. 
Focus on Learning New Skills: In a complex job market it's important for candidates to possess a wide range of soft and hard skills that prove they're ready for anything. Here are a few ways candidates can develop skills that are vital to their success in 2020.  
Tech Skills-

 Technology has changed the way we work, live, and interact, so it's important to know how to use it. 

 

Become a tech expert by familiarizing yourself with popular virtual meeting tools like Zoom and watching online tutorials on how to use new technology. Create your own website to learn practical skills and get familiar with different tools or take an online course to learn how to use excel, adobe creative suite, or other commonly used software. 

 

Problem Solving Skills-

 Think of problem solving as a step-by-step process. First, identify the problem, then do your research to fully understand the situation and identify possible solutions. Then choose the solution that delivers the best possible outcome. Lastly, take action and apply the solution and await your results. 

 

Written and Verbal Communication skills-

 Clear and concise communication ensures that your message is free from misinterpretation. If a candidate demonstrates effective communication skills, they're likely to get ahead in the workplace. 

 

Develop stronger communication skills by writing letters, emails, and texts every day. Practice writing to different audiences and review your punctuation and word choices by reading a grammar book. 

 

Adaptability-

 It's important to prove to your employers that you can adapt to the changing world. Show that you're more than willing to learn by accepting change, asking questions, and being observant.

 

Time management

– Managing your time is especially important when working from home. Establish a balance between work, home, and school so your priorities don't overlap. Develop time management skills by planning your week in advance, writing down deadlines, learning to prioritize, and setting boundaries.

 
Perfect your Resume and Cover Letter – Now is the time to edit and perfect your resume and cover letter so as more and more companies start hiring again, you're ready to be noticed. Add hard and soft skills that are relevant in 2020 as well. 
Seek Help From your School's Career Center- Career centers are trying to adapt to your needs by expanding the services they provide. Reach out to your advisors and career coaches to learn how they can help you during this time. They could help with resumes and cover letters or provide valuable insights on which companies are hiring now. 
Schedule Virtual Informational Interviews– Now that many people are working from home and constantly have their laptops in front of them, employers may be more willing to attend a virtual informational interview. An informational interview is where you can talk to professionals you look up to or employers who have your dream job. It's your chance to ask them about the industry they work for, their professional background, their personal story, what advice they have for you, etc. Right now, it's easy to connect with existing contacts through Zoom, Skype, etc. and create new relationships through LinkedIn. 
Be Flexible: Opportunities can be found in the least expected places. Don't limit yourself to one position or one industry. Explore different industries and apply to the ones that are thriving, such as technology and online platforms. Apply for remote jobs as well as in-person jobs to expand your reach.  
Be Responsive and Reliable- When you start communicating with employers, it's important to be respectful by being responsive and reliable. Be sure to reply quickly, be easy to reach, don't miss calls, call when you say you will and be respectful about what time you call or reply. If employers see that you maintain good communication skills and are actively engaged, they're more likely to continue building a relationship.  
Got other tips? Questions? Add them in the comments below: