Create more meaningful virtual connections between your students and recruiters with a complete virtual career fair and online recruiting event solution that lets you easily create, promote, manage, host, and track attendance for your school-branded events: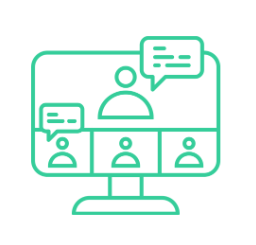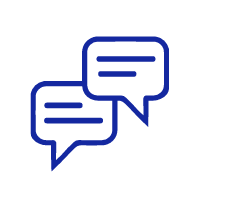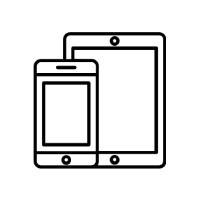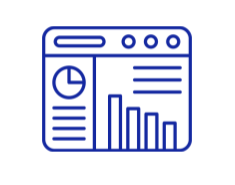 ---
---
Our Fully-Embedded Solution Makes It Easy for Everyone Involved
Managing the logistics of having multiple employers virtually connect with multiple students at the same time can be difficult. And hybrid events present all new problems. But not with GradLeaders! Our new fully-embedded solutions make it easy to maximize student+employer engagement and simplify reporting with a single, easy-to-use solution for everyone.
Career Centers Can: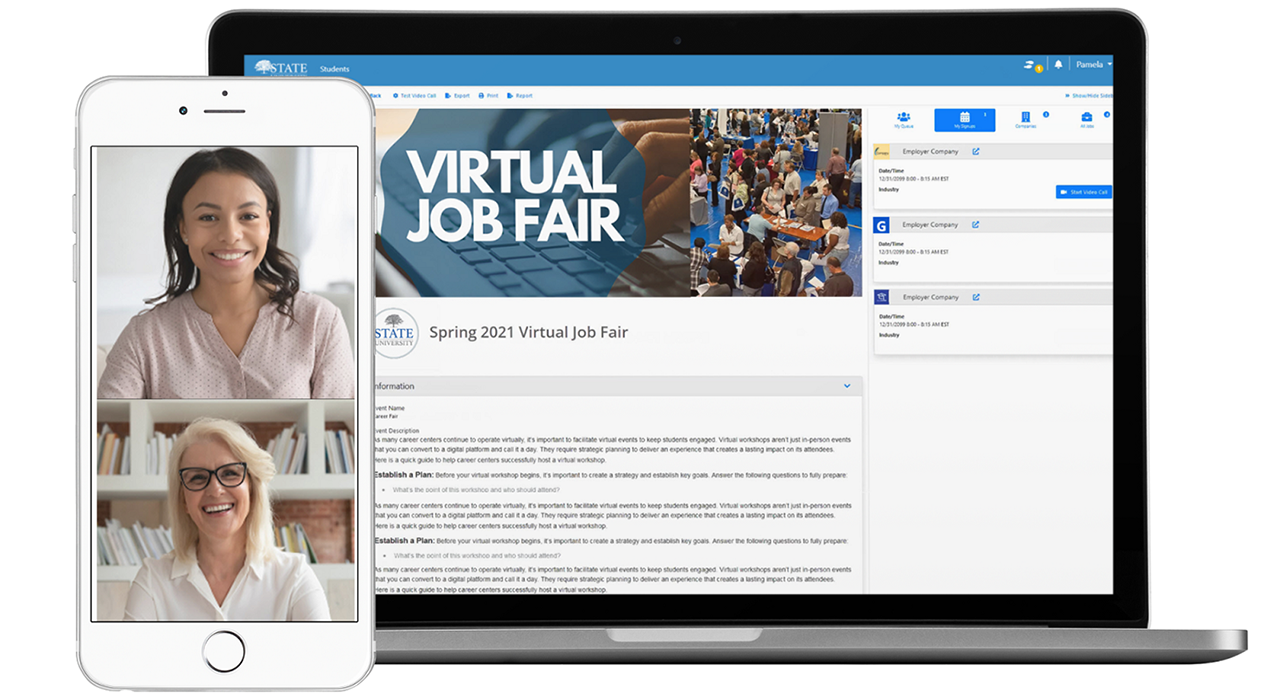 Host their own virtual career fairs (plus hybrid events coming soon)
Create a customized lobby with school branding
Specify schedule templates with open queues and/or fixed timeslots
Utilize a Career Center booth for student support
Allow 1-on-1, 1-to-many, or many-to-many video meetings
View real-time metrics of student and company engagement
Allow guest access for participants who aren't registered users
Track employment outcomes to specific events
Utilize built-in communication tools to send announcements to all participants
Charge employers with in-app payment processing to make this a profitable revenue generating tool
Customize colors, logos, screen messages, email templates, SMS templates, event information, queue cards, schedule templates, and more
---
Students and job seeking alumni can:
Research employers and favorite companies prior to the event
Find open opportunities and submit resumes before the career fair starts
Queue for multiple booths at once or signup for fixed timeslots
View dynamic "wait times" to see where they are in the queue
Receive text messages and on-screen notifications when "next in line" and "ready to meet"
Signup for specific employer timeslots in advance or find available timeslots during the event
Join meeting within 30-seconds or get automatically bumped down the queue
Rejoin meeting if internet drops or close window on accident within first 15-minutes
Drop resumes for target companies even if they don't virtually meet with employer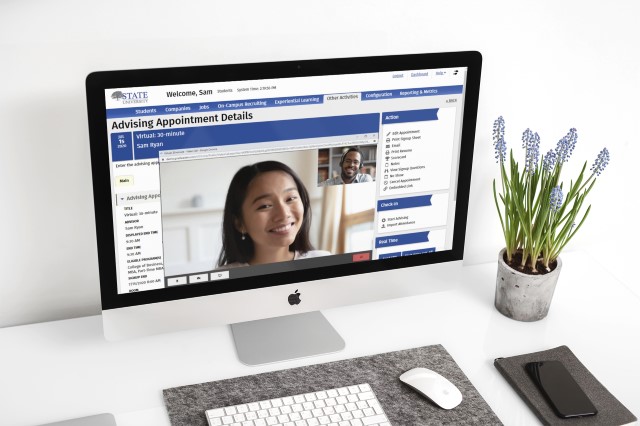 ---
Employers and recruiters can: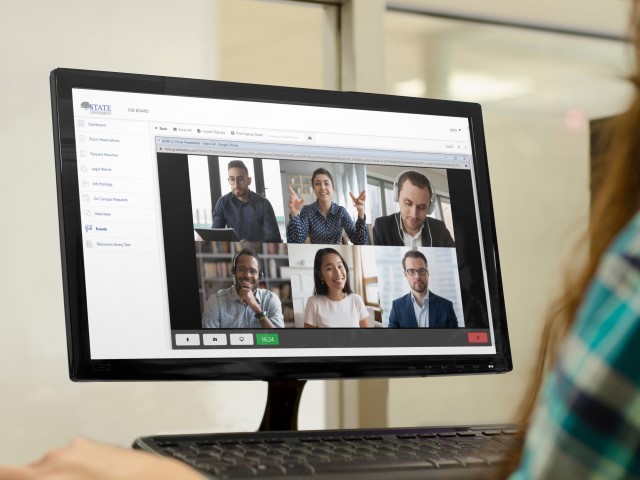 Create company-branded booths with logo, jobs, internships, and more
Select from fixed timeslots or open queues for students
Post open opportunities for career fair participants
Invite one or multiple candidates in to the "booth"
Review resumes before admitting candidates to the virtual booth
Capture notes, assess and shortlist candidates any time during the career fair
Quickly "end queue" to "close booth" but notify candidates they can still drop resume
Generate resume books following the event including resume drops, scheduled timeslots, or queued booth visitors
---
---