Don't you wish your internship, co-op and experiential learning program was automated?
Save yourself, your students and your employers time with GradLeaders! Our platform was designed in partnership with programs like yours to ORGANIZE experiences, SIMPLIFY follow-ups and approval workflows, and EVALUATE outcomes.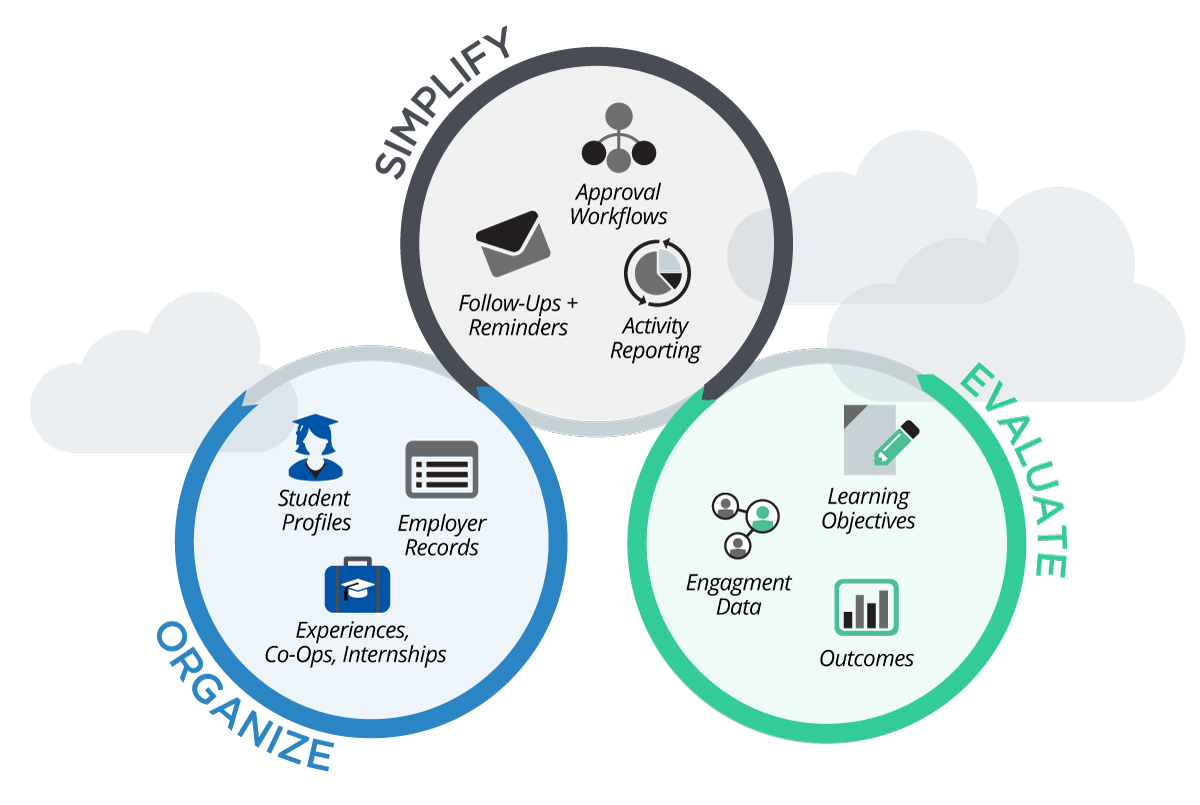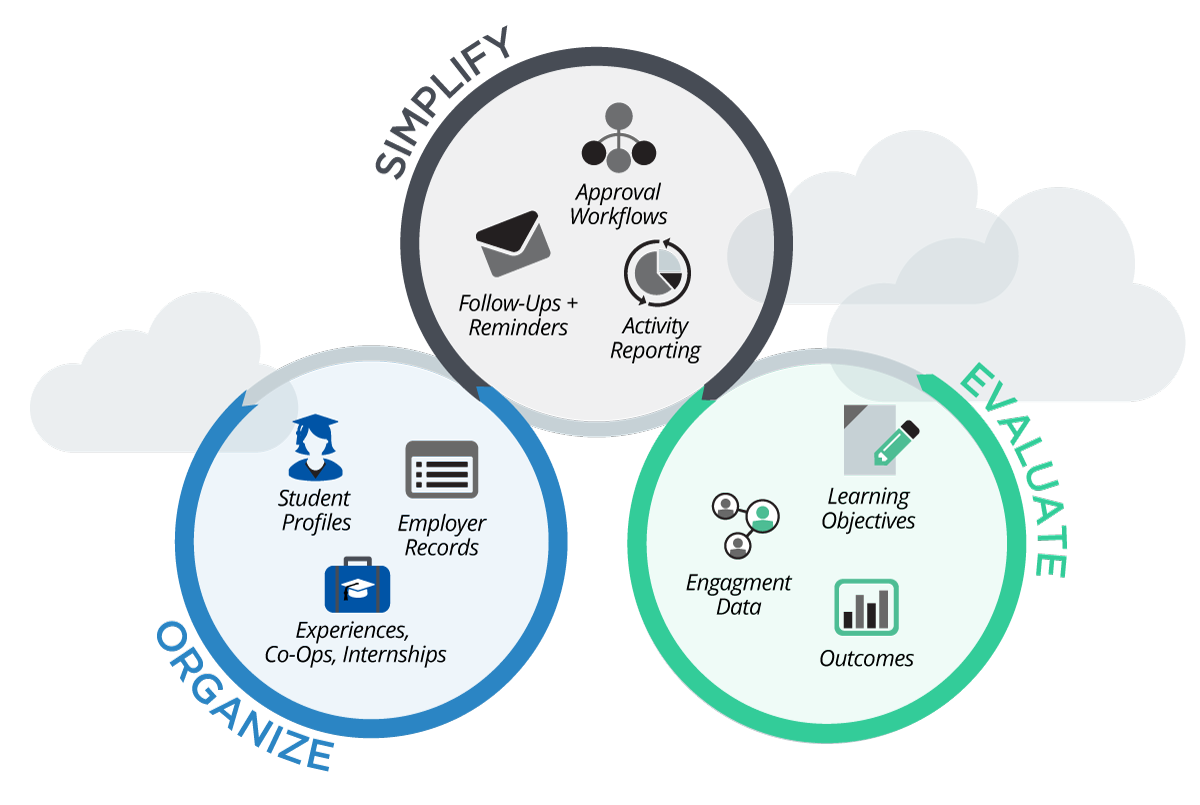 "GradLeaders helped create my internship module to fit my needs," said Toby J. White, MS.ED., Director of Experiential Education at SUNY Potsdam.
GradLeaders makes it easy to create customized approval workflows for students, staff, company supervisors, and more.  Just create an approval template with the necessary signatures and add deadlines for each type of approval. 
Then quickly set up evaluation surveys for an entire academic year then automate reminders. Create surveys for learning objectives, mid-terms, and final end-of-term experience surveys for both students and employers. Then select reminder dates and reminder intervals to automate the evaluation process. 
"The integration with surveys is a key feature for streamlining our programs and providing a user-friendly experiences," says Katie Harvey, Assistant Director at Northwestern University's Engineering Career Development. "And, we've saved time, money and storage space thanks to a paper-free process."
With GradLeaders, students can also quickly find and apply to opportunities, submit external experiences, and respond to evaluations on-the-go. Plus users can gain insights into employer and student engagement so that they can create more meaningful experiences in the future. 
"With GradLeaders, we are able to meet the needs of our stakeholders, remain accountable and provide meaningful data and information." said Bethany Henthorn, Cooperative Education Coordinator/Career Counselor at University of Wisconsin's Stout Career Service Office. 
Streamline your co-op, internship, or experiential learning program today with GradLeaders. Learn more at GradLeaders.com/Simplify