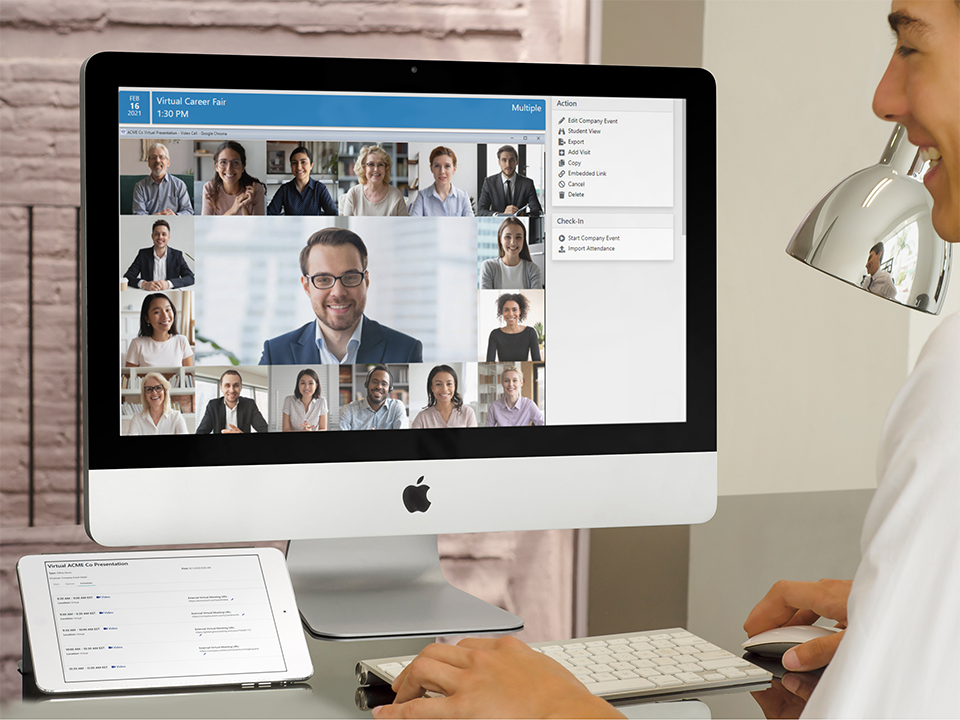 Looking for an easy way to host a virtual career fair this year? Not wanting to add another "tool" that your students and employers have to sign up for and figure out how to use? GradLeaders new virtual career services solutions are the answer!
With GradLeaders new virtual career fair solutions, schools can:
Give employers the ability to sign up for a "booth" and meet with students at specific times that work best for them
Give students a virtual tool to search for companies of interest and sign into virtual meetings
Offer students an easy-to-use video meeting solution right within the same career center platform they already use to search jobs, sign up for advising appointment, register for workshops, and more
Allow users to share their screens and present other parts of your career center platform during the meeting
Give users the flexibility to use their computer webcams or mobile device for video chat
Easily track engagement activity and compare to other data points in their system
While other vendors are integrating or partnering with expensive third-party virtual career fair solutions or just providing links to Zoom, Skype, Teams, etc. within their platform, our solution is built right into GradLeaders.
Let us help you host the perfect virtual career fair this year where employers can sign up to either use your secure, school-branded solution right within GradLeaders Career Center or give them the option to use their existing video meeting technology. Then make it super simple for students to browse through "attending" employers and jump into virtual sessions to learn more about each company or opportunity. We'd love to not only show you a demonstration but also share best practices we learned from our school partners' virtual events last year. Contact us to learn more today!